85th Academy Award Nominations: 'Beasts Of The Southern Wild,' 'Lincoln,' And 'Silver Linings Playbook' Earn Major Recognition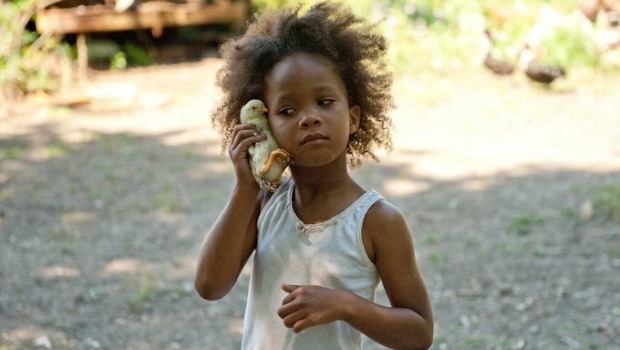 Emma Stone and Seth MacFarlane woke up at the crack of dawn this morning to announce the nominees for the 85th Academy Awards. Academy members nominated nine contenders for Best Picture, with Amour, Argo, Beasts of the Southern Wild, Django Unchained, Les Miserables, Life of Pi, Lincoln, Silver Linings Playbook, and Zero Dark Thirty all in the mix. The choices aren't totally surprising, but it's still a strong group of competitors.
It's always interesting to see how the Best Picture category correlates to the Best Director one, and the notable names shut out this year include Kathryn Bigelow, Ben Affleck, Tom Hooper, and Quentin Tarantino — the first three of whom were all nominated for the DGA prize earlier this week. Another notable snub that I know /Film readers will be all over is the lack of recognition for Looper, which scored in none of the major categories.
On a happier note, The Master hasn't been getting much love so far but it managed to score three Oscar nominations, all in the acting categories. The Best Actress group proved a historic one, with both the oldest (85-year-old Emmanuelle Riva) and youngest (9-year-old Quvenzhane Wallis) nominees in the category. And the animated field went exactly the way you'd suspect, but I'm just happy to see ParaNorman get a nod. Hit the jump to read the list of nominees.
BEST PICTUREBeasts of the Southern WildSilver Linings PlaybookZero Dark ThirtyLincolnLes Misérables Life of PiAmourDjango UnchainedArgoBEST DIRECTOR
David O. Russell, Silver Linings Playbook
Ang Lee, Life of Pi
Steven Spielberg, Lincoln
Michael Haneke, Amour
Benh Zeitlin, Beasts of the Southern Wild
BEST ACTRESS
Naomi Watts, The Impossible
Jessica Chastain, Zero Dark Thirty
Jennifer Lawrence, Silver Linings Playbook
Emmanuelle Riva, Amour
Quvenzhané Wallis, Beasts of the Southern Wild
BEST ACTOR
Daniel Day-Lewis, Lincoln
Denzel Washington, Flight
Hugh Jackman, Les Misérables
Bradley Cooper, Silver Linings Playbook
Joaquin Phoenix, The Master
BEST ANIMATED FEATUREFrankenweeniePirates: Band of MisfitsWreck-It-RalphParanormanBraveBEST FOREIGN FILMAmour (Austria)No, (Chile)War Witch, CanadaA Royal Affair, DenmarkKon Tiki, NorwayBEST SUPPORTING ACTRESS
Sally Field, Lincoln
Anne Hathaway, Les Misérables
Jacki Weaver, Silver Linings Playbook
Helen Hunt, The Sessions
Amy Adams, The Master
BEST SUPPORTING ACTOR
Christoph Waltz, Django Unchained
Phillip Seymour Hoffman, The Master
Robert de Niro, Silver Linings Playbook
Alan Arkin, Argo
Tommy Lee Jones, Lincoln
BEST ADAPTED SCREENPLAYArgo
Written by Chris Terrio
Beasts of the Southern Wild
Screenplay by Lucy Alibar & Benh Zeitlin
Life of Pi
Written by David Magee
Lincoln
Written by Tony Kushner
Silver Linings Playbook
Written by David O. Russell
BEST ORIGINAL SCREENPLAYAmour
Written by Michael Haneke
Django Unchained
Written by Quentin Tarantino
Flight
Written by John Gatins
Moonrise Kingdom
Written by Wes Anderson & Roman Coppola
Zero Dark Thirty
Written by Mark Boal
BEST ORIGINAL SONG
'Before My Time,' Chasing Ice
'Pi's Lullaby,' Life of Pi
'Suddenly,' Les Misérables
'Everybody Needs a Best Friend,' Ted
'Skyfall,' Skyfall
BEST CINEMATOGRAPHY
Seamus McGarvey, Anna Karenina
Robert Richardson, Django Unchained
Claudio Miranda, Life of Pi
Janusz Kaminski, Lincoln
Roger Deakins, Skyfall
BEST COSTUME DESIGN
Jacqueline Durran, Anna Karenina
Paco Delgado, Les Misérables
Joanna Johnston, Lincoln
Eiko Ishioka, Mirror Mirror
Colleen Atwood, Snow White and the Huntsman
BEST DOCUMENTARY FEATURE5 Broken CamerasThe GatekeepersHow to Survive a PlagueThe Invisible WarSearching for Sugar ManBEST DOCUMENTARY SHORTInocente, Sean Fine and Andrea Nix FineKings Point, Sari Gilman and Jedd WiderMondays at Racine, Cynthia Wade and Robin HonanOpen Heart, Kief Davidson and Cori Shepherd SternRedemption, Jon Alpert and Matthew O'NeillBEST FILM EDITING
William Goldenberg, Argo
Tim Squyres, Life of Pi
Michael Kahn, Lincoln
Jay Cassidy and Crispin Struthers, Silver Linings Playbook
Dylan Tichenor and William Goldenberg, Zero Dark Thirty
BEST ORIGINAL SCORE
Dario Marianelli, Anna Karenina
Alexandre Desplat, Argo
Mychael Danna, Life of Pi
John Williams, Lincoln
Thomas Newman, Skyfall
BEST MAKEUP AND HAIRSTYLING
Howard Berger, Peter Montagna and Martin Samuel, Hitchcock
Peter Swords King, Rick Findlater and Tami Lane, The Hobbit: An Unexpected Journey
Lisa Westcott and Julie Dartnell, Les Misérables
BEST PRODUCTION DESIGNAnna Karenina
Sarah Greenwood (Production Design); Katie Spencer (Set Decoration)
The Hobbit: An Unexpected Journey
Dan Hennah (Production Design); Ra Vincent and Simon Bright (Set Decoration)
Les Misérables
Eve Stewart (Production Design); Anna Lynch-Robinson (Set Decoration)
Life of Pi
David Gropman (Production Design); Anna Pinnock (Set Decoration)
Lincoln
Rick Carter (Production Design); Jim Erickson (Set Decoration)
BEST ANIMATED SHORT FILMAdam and Dog, Minkyu LeeFresh Guacamole, PESHead over Heels, Timothy Reckart and Fodhla Cronin O'ReillyMaggie Simpson in "The Longest Daycare", David SilvermanPaperman, John KahrsBEST LIVE-ACTION SHORT FILMAsad, Bryan Buckley and Mino JarjouraBuzkashi Boys, Sam French and Ariel NasrCurfew, Shawn ChristensenDeath of a Shadow (Dood van een Schaduw), Tom Van Avermaet and Ellen De WaeleHenry, Yan EnglandBEST SOUND EDITINGArgo, Erik Aadahl and Ethan Van der RynDjango Unchained, Wylie StatemanLife of Pi, Eugene Gearty and Philip StocktonSkyfall, Per Hallberg and Karen Baker LandersZero Dark Thirty, Paul N.J. OttossonBEST SOUND MIXINGArgo, John Reitz, Gregg Rudloff and Jose Antonio GarciaLes Misérables, Andy Nelson, Mark Paterson and Simon HayesLife of Pi, Ron Bartlett, D.M. Hemphill and Drew KuninLincoln, Andy Nelson, Gary Rydstrom and Ronald JudkinsSkyfall, Scott Millan, Greg P. Russell and Stuart WilsonBEST VISUAL EFFECTSThe Hobbit: An Unexpected Journey
Joe Letteri, Eric Saindon, David Clayton and R. Christopher White
Life of Pi
Bill Westenhofer, Guillaume Rocheron, Erik-Jan De Boer and Donald R. Elliott
Marvel's The Avengers
Janek Sirrs, Jeff White, Guy Williams and Dan Sudick
Prometheus
Richard Stammers, Trevor Wood, Charley Henley and Martin Hill
Snow White and the Huntsman
Cedric Nicolas-Troyan, Philip Brennan, Neil Corbould and Michael Dawson