Ang Lee Wants To Replace David Fincher On Angelina Jolie's 'Cleopatra'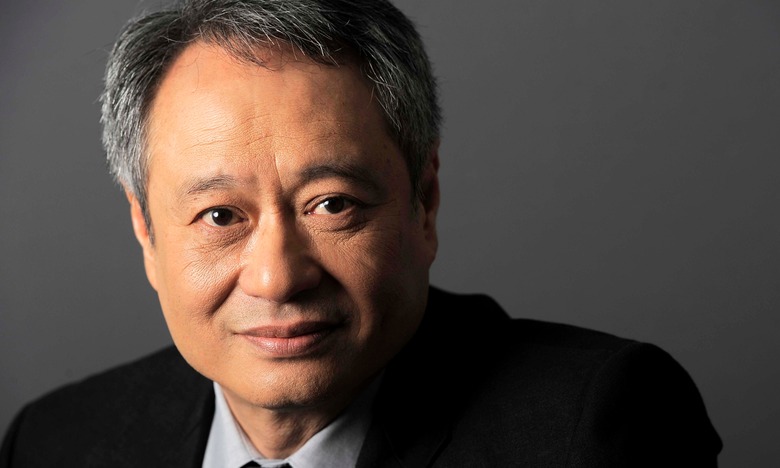 When Life of Pi landed in Ang Lee's lap in 2009, it had already run through several directors including M. Night Shyamalan, Alfonso Cuarón, and Jean-Pierre Jeunet. But as we now know, he managed to turn the tricky source material into a gorgeous, moving adventure. As he eyes his next move, he's looking to board another project that's been attached to several high-profile names.
At the Palm Springs International Film Festival Gala, Lee expressed his interest in taking over the historical epic Cleopatra. Angelina Jolie's been attached to play the lead since 2010, but the film's had significantly more trouble hanging onto a director. Last summer, David Fincher became the latest filmmaker to drop the picture. More details after the jump.
Lee confirmed his interest in the biopic to THR. "I'm about to read the script," he said. "It just feels right to me after all the other types of films I've done. What does it have in common with any of them? They're all totally different! That's what makes this perfect." Brian Helgeland wrote the first draft of that screenplay based on Stacy Schiff's biography Cleopatra: A Life, before Eric Roth stepped in to do a rewrite in late 2011.
As previously reported, this version of Cleopatra will be a fresh take on the iconic Egyptian ruler. Here's producer Scott Rudin's description of the new movie:
It is a completely revisionist Cleopatra, a much more grown-up sophisticated version... She's not a sex kitten, she's a politician, strategist, warrior. In the Joseph Mankiewicz movie, Elizabeth Taylor is a seductress, but the histories of Cleopatra have been written by men. This is the first to be written by a woman. It felt like such a blow-the-doors-off-the-hinges idea of how to tell it, impossible to resist. We're pretty close. A lot of directors want to do it, but there is only a handful we'll make it with.
Lee's no stranger to strong female characters, having directed films like Crouching Tiger, Hidden Dragon and Sense and Sensibility. Cleopatra seems like a good next step — and, yes, one that's fairly different from the other films he's done so far. Here's hoping this candidate actually sticks around.