Funny Or Die Pushes Into Movies, Wants To Be The Next National Lampoon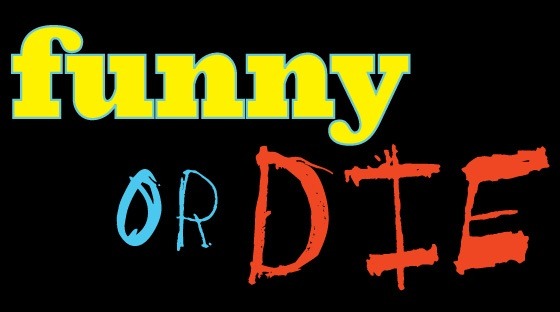 Funny or Die is getting serious about its movie work. The humor website, which was launched by Will Ferrell and Adam McKay, and Chris Henchy, forayed into the world of features last year with Tim and Eric's Billion Dollar Movie. Now it's looking to stay there, teaming with producer Scott Steindorff and his Scott Pictures for a multi-year partnership. Under the agreement, Funny or Die will aim to put out two or three movies per year. More details after the jump.
The partnership is looking at a wide range of budgets for the films, from micro-budget pictures to $25 million-plus projects. (For comparison, National Lampoon's Van Wilder had a production budget of $5 million, and last year's 21 Jump Street cost $42 million.) Likewise, Funny or Die CEO Dick Glover says the distribution model could vary from film to film. Funny or Die describes itself as "distribution agnostic," indicating that it's open to anything from digital or VOD rollouts to major studio openings.
Since its launch in 2007, Funny or Die has built up a strong reputation and a solid slate of writers, directors, and comedians. They've had some luck with television, producing HBO's Funny or Die Presents and Comedy Central's upcoming Drunk History. A leap to feature filmmaking seems like the natural next step. Steindorff is a less obvious fit for big-screen comedy, as his more credits consist of more serious fare like Love in the Time of Cholera and The Lincoln Lawyer. But he'll be providing financing, not jokes.
Instead, the humor will be left up to the guys who know what they're doing, like Ferrell and McKay. Asked for comment, the pair issued the following statement: "Will is riding a bike now eating a tuna sub and reading the script for Elf 2: Sao Paulo Nights but just gave me a big thumbs up on this whole deal for Funny Or Die pictures." And yes, the Elf 2: Sao Paulo Nights part is a joke. For now.