Harmony Korine's 'Spring Breakers' Hits In March; See The Weird New Poster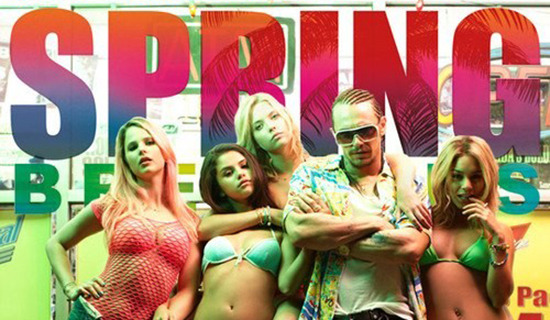 Since it premiered at festivals last year, Harmony Korine's latest film Spring Breakers has been turning heads and earning more than a few WTF? reactions as it rolled from one screening to another. Doesn't hurt that it features Selena Gomez, Vanessa Hudgens, Ashley Benson, and Rachel Korine vamping around in bikinis as they circle a cornrowed malcontent played by James Franco, who leads the girls straight to hell (or just Florida) after they're jailed for robbing a convenience store.
The film will now hit New York and LA on March 22. Check out the new teaser poster for the movie below.
Here's the poster for the film, which appears to be related to the scene in which "a shirtless Franco plays the Britney Spears song "Everytime" on a white piano at the beach as the girls dance around him wearing ski masks and toting shotguns." So there's that.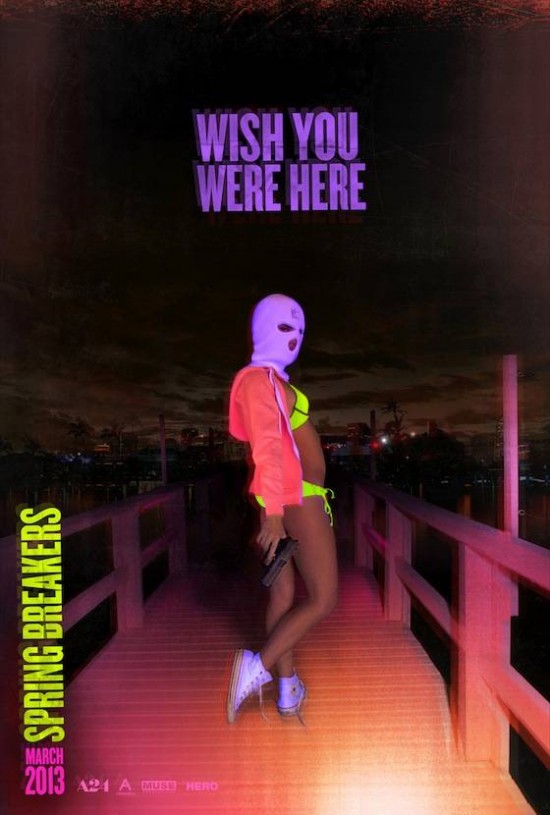 [Vulture]