Tina Fey In Talks For 'The Muppets' Sequel; Working Title Revealed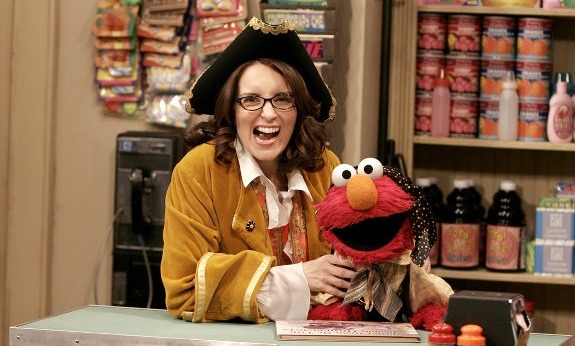 Though Disney's The Muppets sequel will be a big-screen release, Kermit and company apparently haven't forgotten their small-screen roots. Last month, Ricky Gervais and Ty Burrell signed to play two key human characters in the film. Now, Tina Fey is rounding out the cast as the female lead.
The plotline and other details are being kept vague for now, but thanks to a tipster who worked in production on the last film, we also have some word on what the title might be. Read on after the jump.
As for casting, THR writes that Fey will play a Russian gulag prison guard. That seems to put her on the same side of the law as Burell's lazy Interpol agent. Fey, Burrell, and Gervais comprise the three human leads of the film, but this being a Muppets movie I'm sure we can expect some fun celebrity cameos as well.
Fey has spent most of the past decade and half on NBC, first with Saturday Night Live and then with 30 Rock. With the latter coming to an end this spring, it's not quite clear what the next stage of her career would be. But 2013 seems to be shaping up nicely for her so far. She has Paul Weitz's Admission due out in March, and will be seen hosting the Golden Globes with her buddy Amy Poehler in just a few days.
Fey will then head to London, where The Muppets... again is scheduled to start shooting this month. A release date has not been announced, but we'll probably see it hit sometime in 2014. Bobin directs again, with Oscar winner Bret McKenzie returning to write more tunes.
For an idea of how Fey fares against puppets, watch her playing a pirate who loves to read (a "bookaneer," if you will) on Sesame Street below: