Early Buzz: First Review Praises Wong Kar Wai's 'The Grandmaster' As A Moody, Gorgeous Martial Arts Exercise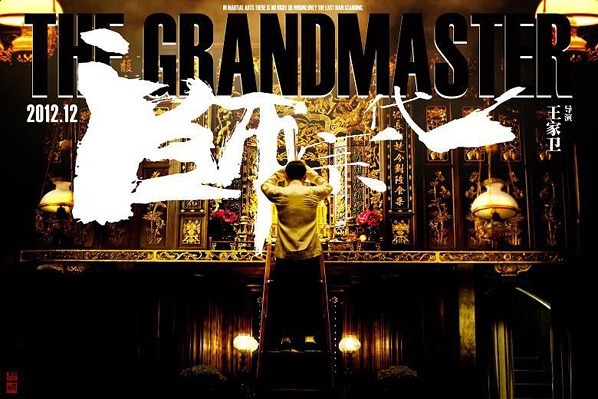 Feels like we've waited forever for Wong Kar Wai's new film, but in reality it has been only (only!) about six years since his last feature, My Blueberry Nights. Hardly "forever," but with that said, this movie was announced a decade ago, in 2002.
And so, after several delays, Wong's new The Grandmaster, starring Tony Leung Chiu Wai as the legendary martial arts master Ip Man, is finally opening in China. With that we've got the first English-language review of the film. The text calls the film "an action-packed visual feast... light on narrative, but oozing Wong's trademark elegance," which basically confirms assumptions that fans of the director would have had going in. Read more below.
Twitch has the review, from Asian Editor James Marsh. He praises the movie from an action standpoint, calling it "one hell of a beautiful kung fu movie" and saying "action choreographer Yuen Woo Ping repeatedly dazzles us with his intensity and imagination, staging a number of standout fight sequences throughout the film that are captured exquisitely by Philippe Le Sourd's ravishing cinematography."
He summarizes,
The Grandmaster remains first and foremost a Wong Kar Wai film, employing a very slow, deliberate pace throughout and dedicates long periods of time to watching its characters ponder the great mysteries of life, or more often, wallow in their own regrets and missed opportunities. But this is interspersed by some truly fantastic action, which should delight kung fu fans and arthouse cinephiles alike. In The Grandmaster, Wong Kar Wai has crafted the best-looking martial arts film since Zhang Yimou's Hero, and the most successful marriage of kung fu and classic romance since Crouching Tiger, Hidden Dragon, and is more than deserving of that film's measure of international success.
And if you've wondered how this fits into Wong's overall career span, digest this:
Many of the recurring themes that Wong allows to permeate his work resurface in The Grandmaster. Characters have fleeting encounters that are never built upon, but which continue to haunt them for years afterwards. Time proves once again to be everyone's greatest enemy, not only causing people to grow old, but also to forget the things they held most dear – and in this film particularly, the idea that age makes them weak, and less able to defend themselves plagues them relentlessly.