'The Last Exorcism Part II' Trailer: Feels Like The First Time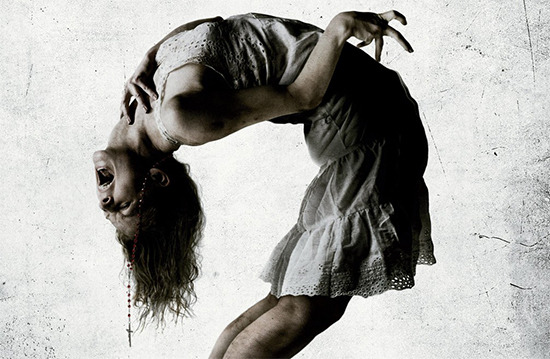 The 2010 horror movie The Last Exorcism told the story of Cotton Marcus, an evangelical minister in Louisiana who is the subject of a documentary effort by a small film crew. Though Marcus doesn't believe in the power of exorcisms, he performs them occasionally as a faith-building exercise. But while doing an exorcism on camera for the film crew, things get out of control.
This sequel is connected to the original, as the formerly possessed Nell (Ashley Bell) takes center stage, but it uses a slight location change and convenient amnesia to tell what looks like enough of a standalone tale that anyone who didn't see the first film can jump right in. Yep, Nell is found by the ancient evil once more. (We know he's ancient because he still calls the landline.) It also is presented as a conventional movie rather than a found-footage film.
It's easy to make a joke about the title, so think of it this way: if the title of the original film represented the last exorcism performed by Marcus, this one twists it a bit. Which is to say, the demon in Nell might well be saying "the last exorcism you experienced wasn't enough to drive me out." Yike? Some of the trailer looks like old-fashioned scary movie fun; see it below.
Yahoo has the trailer. The Last Exorcism Part II opens on March 1st, 2013.
Continuing where the first film left off, Nell Sweetzer (Ashley Bell) is found terrified and alone in rural Louisiana. Back in the relative safety of New Orleans, Nell realizes that she can't remember entire portions of the previous months only that she is the last surviving member of her family. Just as Nell begins the difficult process of starting a new life, the evil force that once possessed her is back with other, unimaginably horrific plans that mean her last exorcism was just the beginning.