Annapurna Pictures Nabs 'Where'd You Go Bernadette,' And '(500) Days Of Summer' Team Will Adapt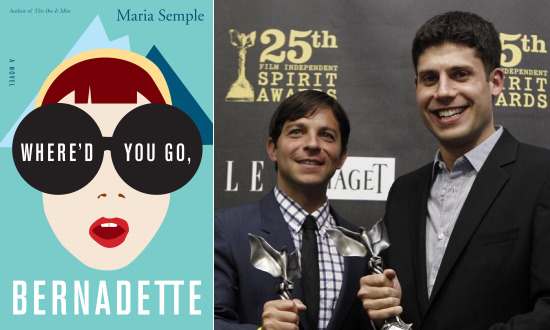 We may receive a commission on purchases made from links.
The team behind The Master and Zero Dark Thirty has agreed to bring a recent popular novel to the big screen, and they've got some high-end indie screenwriters to make it work. Megan Ellison's Annapurna Pictures has teamed up with Hunger Games producing team Nina Jacobson and Brad Simpson to purchase the rights to Where'd You Go, Bernadette, a comedic novel published last year from author Maria Semple.
As previously reported, Scott Neustadter and Michael Weber will adapt the screenplay. The pair is best known for writing (500) Days of Summer and also have a new film, The Spectacular Now, at Sundance later this month. Read more about the novel and the producer's thoughts after the jump.The Hollywood Reporter broke the news of the deal. Here's the book description from Amazon:
Bernadette Fox is notorious. To her Microsoft-guru husband, she's a fearlessly opinionated partner; to fellow private-school mothers in Seattle, she's a disgrace; to design mavens, she's a revolutionary architect, and to 15-year-old Bee, she is a best friend and, simply, Mom.
Then Bernadette disappears. It began when Bee aced her report card and claimed her promised reward: a family trip to Antarctica. But Bernadette's intensifying allergy to Seattle–and people in general–has made her so agoraphobic that a virtual assistant in India now runs her most basic errands. A trip to the end of the earth is problematic.
To find her mother, Bee compiles email messages, official documents, secret correspondence–creating a compulsively readable and touching novel about misplaced genius and a mother and daughter's role in an absurd world.
Jacobson said the following about the deal in a prepared statement:
It is so rare to find a book that is as original as it is moving and whose storytelling is as innovative as its characters are rich. I'm very grateful to be collaborating with Megan Ellison to bring Maria's extraordinary book to the screen. We are off to a great start with Neustadter and Weber, whose voices and creative agility make them a perfect match for Bernadette.
And Semple, who also worked on several popular TV, said this about the writers:
If any screenwriters can figure out the Gordian knot that is the adaptation of 'Where'd You Go, Bernadette,' it's Scott Neustadter and Michael Weber.
It sounds like a fun, quirky idea and if anyone can do that, it's Neustadter and Weber. Have you read the book? Is it a good pairing?