Will A Major Studio Actually Release 'Fifty Shades Of Grey' As NC-17?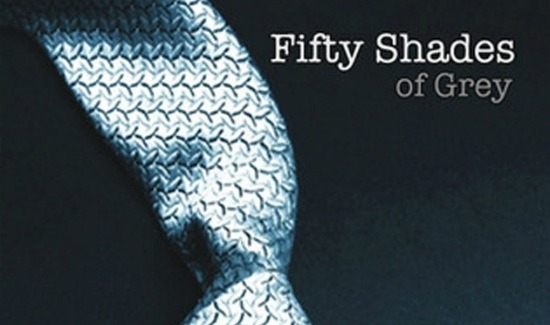 Book lovers often worry that their favorite tomes won't translate perfectly to the big screen, but fans of E.L. James' Fifty Shades of Grey have more reason to be anxious than most. The erotic bestseller has attracted a lot of attention for its explicit portrayal of S&M sex — not generally an activity that translates well to blockbuster movies. But screenwriter Kelly Marcel says Fifty Shades lovers needn't fret.
According to her, Focus Features' Fifty Shades film will be so steamy, it'll be rated NC-17. It's a surprising move by the studio if true, but that might be a big "if." More details after the jump.
That grown-up rating would certainly suit James' tale, which chronicles in prurient detail the kinky relationship between virginal college senior Anastasia Steele and 27-year-old billionaire Christian Grey. However, Universal was quick to clarify that no decision had been made. "A screenplay has not yet been written, a rating has not been designated, and we have no further comment," a rep said today.
While NC-17 films make it to theaters from time to time, studios generally avoid the rating if at all possible because it slashes a film's box office potential. Case in point: Box Office Mojo lists Showgirls as the highest-grossing NC-17 movie of all time, with a domestic take of $20 million. The record for an R-rated film, meanwhile, is the $370 million earned by Passion of the Christ.
On the other hand, Focus Features stood by Ang Lee's Lust, Caution when it got stamped with an NC-17 for "explicit sexuality" a few years ago. And if ever it made sense for a film to go as risque as possible, it would be for Fifty Shades. Fans will be expecting some hot and heavy action, and Focus runs the risk of turning them off if it tones down the love scenes too much. Universal is likely weighing those very pros and cons as the project inches closer to the screen.