Will Forte And Tim Robbins Replace Ty Burrell And Dennis Quaid In 'Jackie Brown' Sorta-Prequel 'The Switch'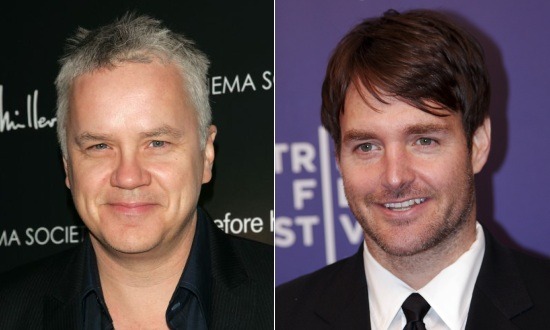 Fifteen years after Quentin Tarantino's Jackie Brown hit theaters, Dan Schechter is making plans to travel back fifteen years before that movie took place. The writer-director has been amassing quite a cast for his sorta-prequel The Switch, including John Hawkes, Yasiin Bey (formerly known as Mos Def), Jennifer Aniston, and Isla Fisher. But now he's making a few tweaks to that lineup. Dennis Quaid and Ty Burrell have now departed the project, to be replaced by Will Forte and Tim Robbins. Read more after the jump.
Bey and Hawkes will play Ordell and Louis, who were portrayed in Tarantino's film by Robert De Niro and Samuel L. Jackson. Robbins has replaced Quaid as the husband. Forte takes over for Burrell as Marshall Taylor, a married country club member. Marshall harbors a crush on the wife, Mickey (Aniston), and becomes conflicted after he witnesses her abduction.
Robbins' recent projects include the Chinese film Back to 1942 with Adrien Brody and the sex addict dramedy Thanks For Sharing. He's currently getting the pieces together for the comedy Man Under, which he'll star in as well as direct. Forte's post-SNL career has consisted mostly of comedies like last year's That's My Boy and The Watch, but he'll foray into more dramatic territory later this year with Alexander Payne's Nebraska.
[Source: Variety]