Sequel Bits: 'Mission Impossible 5,' 'Legend Of Conan,' 'Terminator 5,' 'Three Men And A Bride,' '300: Rise Of An Empire' And More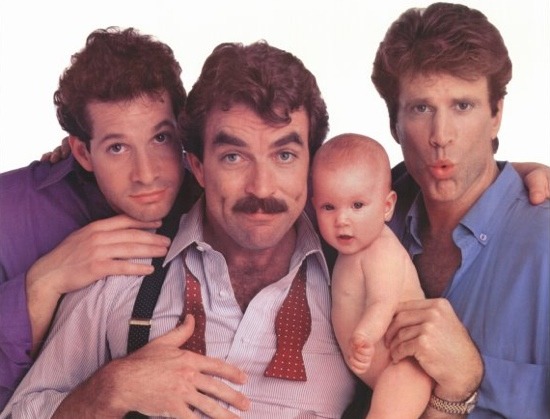 Lots and lots of filmmakers and actors talking about their upcoming films in this edition of Sequel Bits. After the jump, read quotes about the followin:
J.J. Abrams gives a brief update of the development of Mission: Impossible 5.
Arnold Schwarzenegger isn't sure of when Terminator 5 might happen...
...but seems excited about playing Conan in The Legend of Conan.
Playmate Crystal McCahill posted some photos from the set of Sin City: A Dame to Kill For.
Sorry everyone, William Shatner does not appear in Star Trek Into Darkness.
A Good Day To Die Hard will get a Dolby Atmos sound mix.
Actor Rodrigo Santoro talks the story of 300: Rise of an Empire.
Tom Selleck is still planning on doing Three Men and a Bride.
John Woo would like to direct a third Expendables film, but has some demands.
In an interview with Collider, J.J. Abrams gave an update as to the status of the latest Mission: Impossible movie:
We're working right now on getting a writer. We're a minute away from being able to discuss that. We have a pretty cool general idea for where this thing is going to go. Tom [Cruise] and Bryan Burk and I couldn't be more excited about it....I will say that there are some ideas that feel like, "Ooh, I want to see that!" That's all we ever go for.
Arnold Schwarzenegger is promoting The Last Stand, which of course opens him up to plenty of questions about possible other sequels. One of which is Terminator 5, a film he's been attached to for a while, and speaking with Empire, he said he doesn't know more than most of us:
I think producer Megan Ellison owns the rights to Terminator 16, or whatever it is. Yes, five. They have been trying to put a script together but I've not seen it, so I've no idea. There's nothing on the drawing board at this point. Nothing on the plan.
Another Schwarzenegger sequel, one that's going to happen quicker than Terminator, is The Legend of Conan. Speaking to Hitfix, the actor seemed very excited at the prospect of reprising the role in his older age, again likening it to Clint Eastwood.
video platformvideo managementvideo solutionsvideo player
A few images from the set of Sin City: A Dame to Kill For have hit the next thanks to Playboy Playmate Crystal McCahill. There's no word on which role she's playing, but her tweets suggest she interacts with Marv (Mickey Rourke). Her gig is likely pretty small, but this will be fun for fans. See more at Bleeding Cool, but here's one of the images.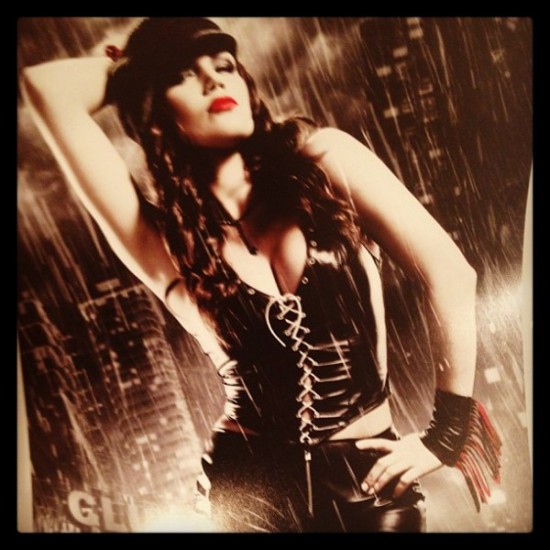 This feels like about the most tired story imaginable but, in a interview with a Texas newspaper (via CBM) William Shatner confirmed that he won't be in Star Trek Into Darkness:
I don't think that ['Darkness' director] J.J. Abrams knows what to do with me. Age and change in body shape.
Not only is A Good Day To Die Hard going to be the first IMAX Die Hard movie, it's going to be the first Atmos Die Hard movie. The February 14 release starring Bruce Willis is being finished in with a brand new Dolby Atmos soundmix. Read more at The Hollywood Reporter.
Actor Rodrigo Santoro, who also co-stars in The Last Stand, was recently asked by the team at Comic Book Resources about his upcoming film 300: Rise of an Empire, in which he reprises the role of Xerxes he played in Zack Snyder's 300:
I would say that you get to know a little bit about [Xerxes'] backstory, which I thought is pretty cool. It's more like you have the new Athenian, Sullivan. You have Eva Green's character, which is a commander, a naval commander, my naval commander, and you have Xerxes. It gravitates between all three, what's going on.
Appearing on CBS's The Talk, actor Tom Selleck seemed pretty confident that he would eventually get around to making the sequel to Three Men and a Baby and Three Men and a Little Lady, called Three Men and a Bride. Here's the video.
According to Entertainment Weekly, the film is still in early stages of development. Thanks to CinemaBlend.
Finally, an Expendables fan site (via Badass Digest) spoke to John Woo about possibly directing The Expendables 3, which would kind of be perfect both with the genre and the concept of aging action stars:
I am a big fan of all those guys and I will do it but I want less studio and producer interference. I want to shoot the movie the way I want. That's the difference making a movie in China and Hollywood. In China, The Studio and producer allow flexibility to the director. One thing for sure is, I want it to take place in China. I also have a vision of this big fight between Jet Li and Van Damme but then they have killed him off.