Preview Blockbuster Season With New Images From 'Man Of Steel,' 'World War Z,' 'Oblivion,' And 'Despicable Me 2'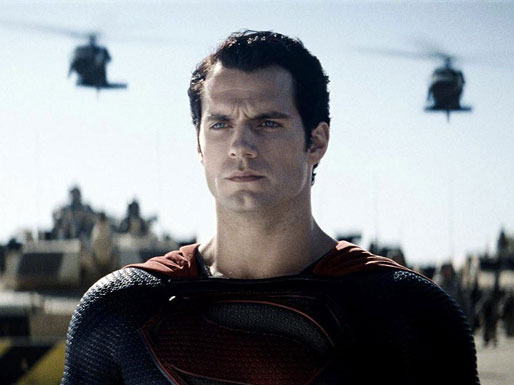 The year has just begun, but that means we're a mere five months from the opening of blockbuster season in May, and so it's time for studios to make sure that we know all about the films they've spent millions upon millions of dollars making, and possibly even more to promote.
So here are new images from Zack Snyder's Man of Steel, Joseph Kosinski's Oblivion, Marc Forster's delayed World War Z, one more from Sam Raimi's Oz: The Great and Powerful, to complement the few we presented yesterday, and a cute shot from Despicable Me 2 to round things out.
None of these will reveal much new about any of the films in question, but each is a good reminder of what's to come this summer.
The Man of Steel shot is one that links right back to the trailer, as is the Oblivion pic. I do like the MoS shot, for the same reason I liked the poster featuring Henry Cavill's Superman in handcuffs — it points to the idea that at some point in the film Superman willingly submits to human authority. We'll see how that plays out on June 14.
As for the other films, Joseph Kosinski directs the original sci-fi film Oblivion, with Tom Cruise as one of the last guys roaming the surface of the Earth, or so he thinks before meeting the group of survivors led by Morgan Freeman. It opens on April 19th.
Marc Forster's World War Z has been rewritten, reshot, and recut, but it still features Brad Pitt and a lot of zombies. It chews scenery on June 21st. Sam Raimi, James Franco, Mila Kunis, Michelle Williams, and Rachel Weisz offer a Wizard of Oz prequel in Oz: The Great and Powerful on March 8th. And Despicable Me 2 gives a lot more screen time to the minions seen in the shot above, on July 3rd. [USA Today]