Isaiah Mustafa, Dave Bautista, And Brian Patrick Wade Vie For Drax The Destroyer, John Krasinski Also Up For Peter Quill In James Gunn's 'Guardians Of The Galaxy'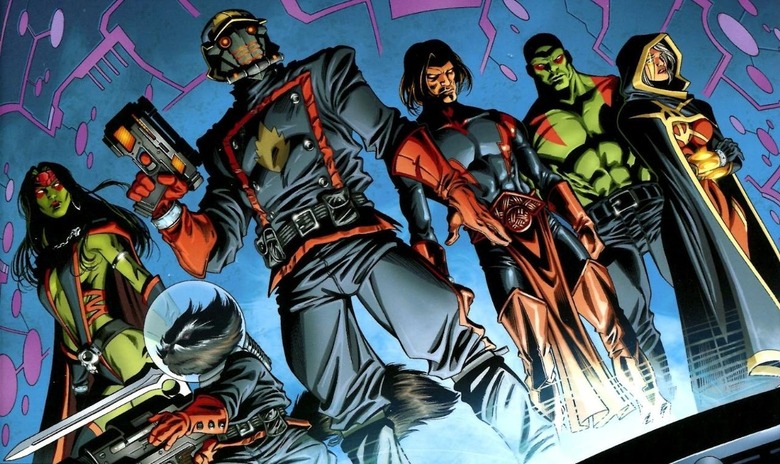 Here's yet another addition to the growing list of possibilities for Peter Quill / Star-Lord in James Gunn's Guardians of the Galaxy. A source is reporting that John Krasinski is being considered for the role, though with so many stars associated with the role at this point, it's tough to say how likely Krasinski really is to land the part.
More intriguingly, casting is now also underway for the role of Drax the Destroyer. The first three names to crop up as contenders for that part are Old Spice pitchman Isaiah Mustafa, WWE superstar Dave Bautista, and Generation Kill actor Brian Patrick Wade. Read more after the jump.
The three actors up for Drax have varied levels and types of experience, but it's obvious that Gunn and Marvel Studios are seeking a large, buff type. Since breaking out in the 2010 Old Spice campaign, Mustafa's booked a handful of TV guest spots (Chuck, etc.) and movie roles (Horrible Bosses, Madea's Big Happy Family). Bautista has recently transitioned from pro wrestling into film with parts in House of the Rising Sun, The Man With the Iron Fists, and the upcoming Riddick. Wade has worked primarily in television, playing Captain Craig Schwetje in HBO's Generation Kill. His big-screen projects include The Guardian and Latter Days.
Meanwhile, Krasinski's just the latest in a very long string of actors said to be competing for the Peter Quill part. Joseph Gordon-Levitt and Michael Rosenbaum have also emerged as potentials in recent days, with Zachary Levi and Jim Sturgess named as frontrunners before that. It's unclear whether Krasinski's actually gotten as far as testing, as Comic Book Movie's spy only says Marvel is "looking at" him. This isn't the Office star's first brush with the Marvel Cinematic Universe. Back in 2010, he was considered the favorite to play Captain America before Chris Evans walked away with the part.