Concept Art And Score Sample For 'Snowpiercer,' From Director Of South Korean 'The Host'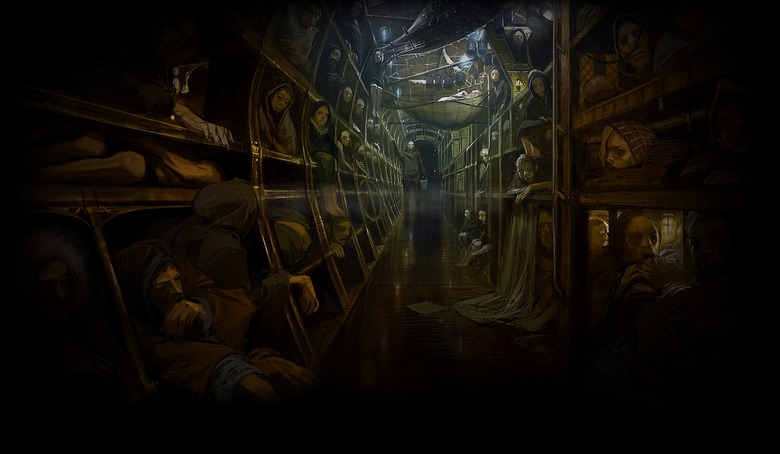 My "most anticipated" list for 2013 is almost done, and it's a huge thing that takes into account more than just the ten movies I've chosen to highlight as the ones I most want to see.
One of the movies that didn't make that core ten, but will be reflected in the piece, is Snowpiercer, aka the English-language debut from The Host and Mother director Bong Joon-ho. The movie features a great cast (Chris Evans, Tilda Swinton, Jamie Bell, Alison Pill, John Hurt, Ed Harris, Octavia Spencer and Song Kang-ho) and adapts a French graphic novel that tells of humanity's last remnants as they journey across a snowy landscape in a train.
We don't have any real footage yet, but we can present some great concept art, along with an early teaser poster and a bit of Marco Beltrami's score.
The Film Stage uncovered some of these items, so thanks to them. Here's the bit of score; play this while you peruse the rest of the images.
The film doesn't have a firm release date at this point, but we're still banking on a 2013 release.
Snowpiercer is set in a future where, after a failed experiment to stop global warming, an Ice Age kills off all life on the planet except for the inhabitants of the Snowpiercer, a train that travels around the globe and is powered by a sacred perpetual-motion engine. A class system evolves on the train but a revolution brews.