Deleted Scenes From Rian Johnson's 'Looper' And Judd Apatow's 'This Is 40'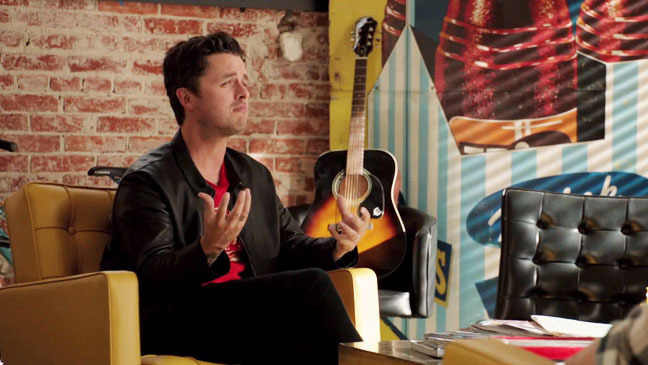 Heading into 2012, two films many of us were looking forward to were the new movies from Rian Johnson and Judd Apatow: Looper and This is 40. Now that we've seen them, why not see a bit more? After all, whether or not you loved or loathed either film (read my review of each at these links) it's difficult to dispute that everything Johnson or Apatow does is worth watching.
Two deleted scenes from This is 40 have been posted, including a really funny one with Green Day's Billie Joe Armstrong, and another with indie songwriter Mark Oliver Everett of Eels. Then there's a tense scene from Looper featuring Emily Blunt, Garret Dillahunt and a hamper. Check them out below.
First up are the two This is 40 scenes from the film's official YouTube channel.
I'd imagine, as the This is 40 Blu-ray approaches, we'll see a ton more of these. Apatow shoots so much and even most of the trailers for the film feature scenes and jokes that aren't in the movie.
And here's the Looper scene (via Yahoo Movies) that is also available on the film's Blu-ray release, out now.
Do you think any of those scenes should have been kept in?