Watch 'Star Wars: Episode VII' Writer Michael Arndt Talk Screenwriting For One Hour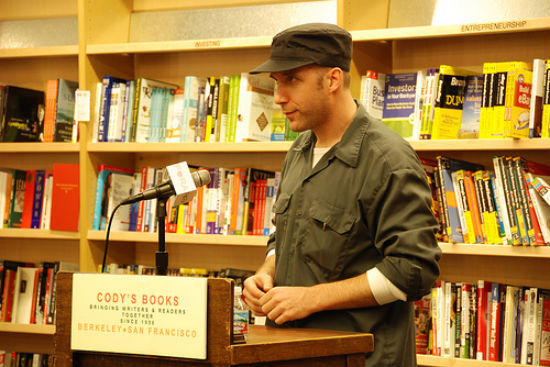 When LucasFilm hired Michael Arndt to write Star Wars Episode VII, the screenwriter instantly became a household name. Even though he'd already won an Oscar for Little Miss Sunshine and scripted the billion-dollar hit Toy Story 3, this job made us extremely curious about the man. What made him tick? How big a Star Wars fan is he? Will he deliver a story worthy of the films that preceded it?
Most of those questions remain unanswered. An old video has come to light, however, that shows Arndt talking in depth about his process, his path to success and writing Little Miss Sunshine. It's a video that shows the storied Star Wars franchise is in excellent hands. Check it out below.
Thanks to Fora.TV via Movies.com for the heads up on this video. On their site, you can find a ton of additional options with the video. The subsequent chapters, a transcript, and more. For now – here's the start.
Little Miss Sunshine: The Shooting Script from Cody's Books on FORA.tv
This video was shot on February 15, 2007 at Cody's Books in San Francisco, CA.
Michael Arndt visits to talk about Little Miss Sunshine.
In 2000, screenwriter Michael Arndt had no credits, no agents, no publishing history when he took a year off to write "a saleable script" that got him an agent and a deal and, five years after that, one of the big hits of 2006. A new book, Little Miss Sunshine: The Shooting Script, details the fascinating behind-the-scenes story of the indie runaway hit with an introduction, afterword, and enlightening scene notes from Arndt. Starring Greg Kinnear, Toni Collette, Steve Carell, Abigail Breslin, Paul Dano, and Alan Arkin, the film strikes a nerve with everyone who's ever been awestruck by how their muddled families seem to make it after all. Michael Arndt offers a rare insider's look and considered thoughts on one of the film's most prevalent themes, success vs. failure.