Over A Dozen New 'Star Trek Into Darkness' Images Surface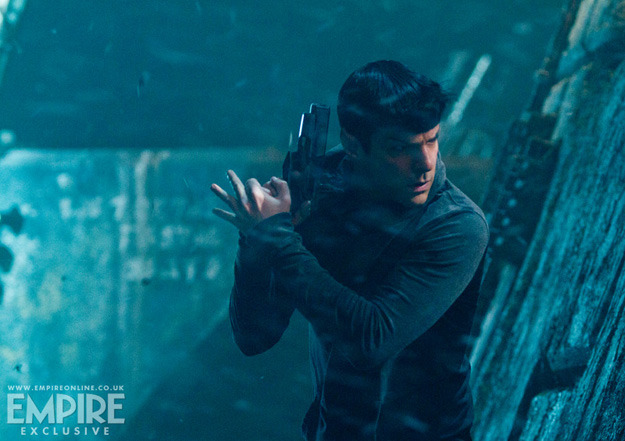 If all you want for Christmas is more images from Star Trek Into Darkness, Santa just arrived early. The latest issue of Empire Magazine has the upcoming J.J. Abrams sequel on its cover and, inside, has brand new looks at Kirk, Spock, Scotty, Uhura and even John Harrison, the mysterious villain played by Benedict Cumberbatch. Check them out below and read a new, revealing, plot description too.
Thanks to Empire (via Coming Soon) for the images.
And, here's the new plot description from the text of the article (hat tip to Bleeding Cool).
with Earth under terrorist attack from Benedict Cumberbatch's ex-Starfleet employee John Harrison, Kirk is this time forced into a rash decision that breaks a critical Starfleet command, puts his crew in danger & costs him his captain's chair. Now out of uniform and dressed down in space civvies of black leather jackets and boots, our three heroes have separated from the Enterprise and headed off on a mission to try and rectify his mistake...
Star Trek Into Darkness opens May 17.