Angie's 10 Most Anticipated Films Of 2013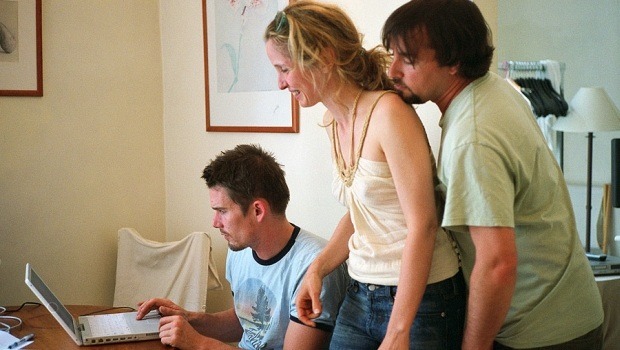 The thing about these most-anticipated lists is that they can't help but be woefully underinformed. While a few of the earlier 2013 releases have already revealed trailers or received film festival attention, others haven't unveiled so much as an official still. So I'm going mostly by instinct, and as a result I will doubtlessly cringe at some of my misguided predictions when I look back on this list a year from now.
But that's all part of the fun, of course. What's exciting about a new year of movies isn't any one specific title, but the hundreds of new opportunities it offers to be moved, thrilled, delighted, or surprised. That said, there are a few movies I'm especially eager to get to, and you can read my picks for 2013 after the jump.
10. Untitled Diablo Cody Project – dir. Diablo Cody
Diablo Cody's gotten a lot of flack over the past couple of years, but her triumphs still vastly outweigh her failings. Underneath its hipster trappings, Juno was a tender coming-of-age tale, while Young Adult proved Cody could be equally adept at portraying the nastier side of human nature. Even the muddled Jennifer's Body isn't quite the travesty it's been made out to be. Her untitled directorial debut centers around a sheltered religious gal (Julianne Hough) who's lost her faith. It's a premise that could easily turn mawkish or mean in the wrong hands, but I trust that Cody will handle it with her signature warmth and humor. (Release TBD)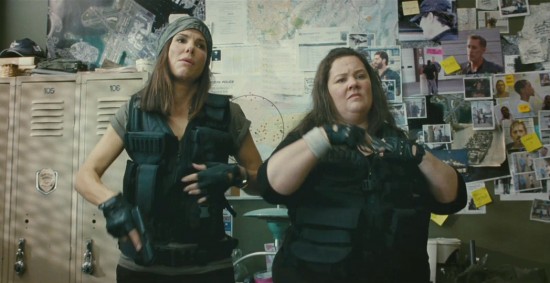 9. The Heat – dir. Paul Feig
True, the trailer for The Heat doesn't look like staggeringly original. But the mismatched buddy cop premise is a classic for a reason, and America's Sweetheart Sandra Bullock and America's Wild Woman Melissa McCarthy make for a particularly inspired pairing. Especially when they'll be working off a script by Kate Dippold, the Parks & Rec writer behind "April and Andy's Fancy Party." Plus, the last time McCarthy teamed up with Paul Feig, we got Bridesmaids – one of my favorites of 2011 and a major highlight of the Apatow Productions roster. (April 5)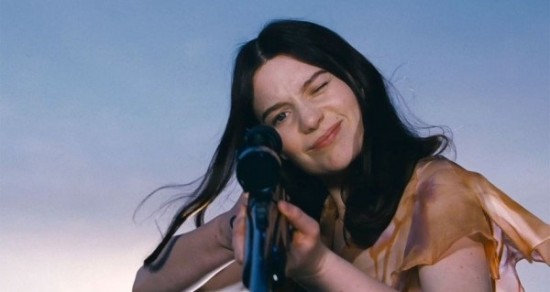 8. Stoker – dir. Chan-wook Park
Chan-wook Park's most famous film, Oldboy, is coming to the States next year in the form of a new remake by Spike Lee, but for my money I'm more eager to see Park himself making his English-language debut. Though Park isn't one to shy away from blood, he understands that lasting horror comes from somewhere deeper within the psyche. Based on the trailers for Stoker, the twisted relationships between grieving daughter Mia Wasikowska, icy mother Nicole Kidman, and mysterious uncle Matthew Goode should offer "disturbing" in spades. (March 1)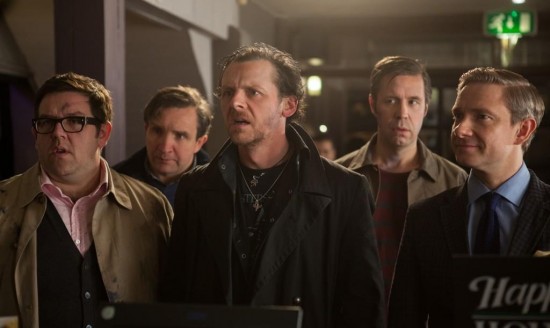 7. The World's End – dir. Edgar Wright
Edgar Wright hasn't made a bad film yet, and I have no reason to believe 2013 will be the year he starts. The third and final installment of his informal "blood and ice cream" trilogy once again reunites him with Simon Pegg, Nick Frost, Martin Freeman, and Paddy Considine, with Eddie Marsan and Rosamund Pike also along for the ride. Apocalypse films seem like a dime a dozen these days — hell, Seth Rogen and Evan Goldberg even have a similarly titled one due out next year — but if we know Wright, he'll find a way to make the subgenre all his own. (October 25)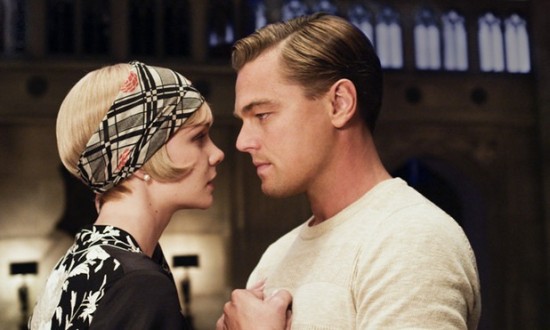 6. The Great Gatsby – dir. Baz Luhrmann
F. Scott Fitzgerald's The Great Gatsby is one of my favorite books of all time, so by rights I should be annoyed that Baz Luhrmann's glitzy, hip-hop-scored trailers are nothing like the genteel, preppy scenes I'd always imagined. Instead, I'm intrigued by the way his choices bring a jolt of immediacy to the classic tale. I'm still not totally sold on the casting, and it remains to be seen if Luhrmann is as good at capturing the poignancy as he is ostentatious spending, but if nothing else, this looks like the most lavish party I'll attend next year. (May 10)
5. The Wolf of Wall Street – dir. Martin Scorsese
As a new film by Martin Scorsese, The Wolf of Wall Street automatically earns a spot on this list. Add in a timely topic (the rise and fall of a Wall Street banker, albeit in the '80s, not the '10s) and a cast that includes Jonah Hill, Jean Dujardin, Kyle Chandler, and a back-on-top Matthew McConaughey, and it shoots up to the top 5. I'm even looking forward to seeing Leonardo DiCaprio in the lead here. He's not always one of my favorites, but I love to watch him play snakes and charmers. This role promises to see him be both. (Release TBD)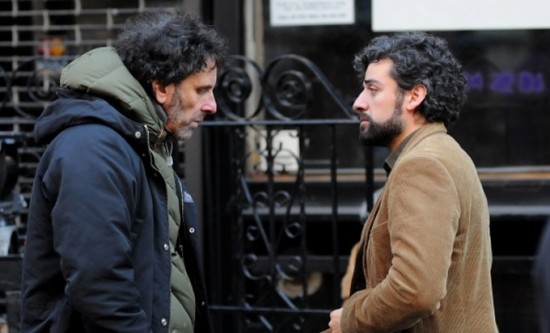 4. Inside Llewyn Davis – dir. Joel and Ethan Coen
Wherever the Coen Brothers go, I'm eager to follow. That includes the burgeoning folk scene of '60s New York, where Inside Llewyn Davis takes place. At the center of the film is Oscar Isaac, a promising up-and-comer who's been on the verge of breaking out for a while now. But he's not the only one that's branching out. While music often plays a key role in the Coens' films, Inside Llewyn Davis brings it right into the spotlight with several live performances. (Release TBD)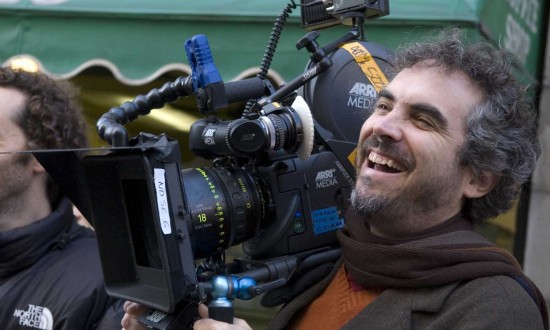 3. Gravity- dir. Alfonso Cuarón
Gritty and grim but deeply humane, Alfonso Cuarón's Children of Men was one of the most potent sci-fi films to hit in recent years. Advance buzz indicates that Gravity may be even more brilliant, with a career high performance for Sandra Bullock. Perhaps it won't be for everyone, but Cuarón's ambition will make this worth checking out even if it's less than perfect. Had I made a most-anticipated list last year, Gravity would've been on it. But Cuarón decided he needed a little extra time to get it right, so instead it's one of 2013's most exciting contenders. (Release TBD)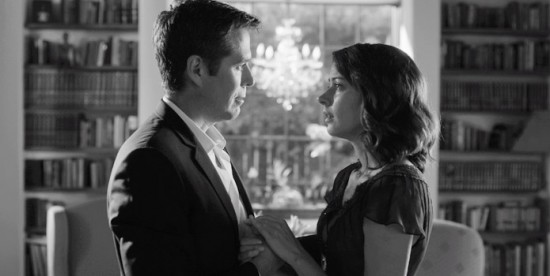 2. Much Ado About Nothing – dir. Joss Whedon
2012's The Avengers proved that Joss Whedon could direct the hell out of a massive, action-packed studio flick, but his longtime fans know that the real secret to his success is his mastery of the little things. Whedon writes characters you can't help but love, arms them with razor-sharp quips, and then delights in watching them bounce off of each other in ways funny, sad, sweet, and just plain fun. Much Ado About Nothing sees Whedon doing just that, only with additional help from a little-known writer called William Shakespeare. Plus, as a bonus for loyal Whedonites, the cast includes Amy Acker, Alexis Denisof, Nathan Fillion, Clark Gregg, and Fran Kranz. (June 21)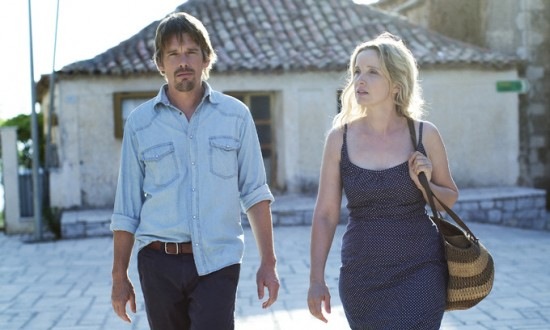 1. Before Midnight – dir. Richard Linklater
In the years after its release, Richard Linklater's Before Sunrise became a sort of litmus test of romanticism. What you thought happened to Celine (Julie Delpy) and Jesse (Ethan Hawke) after that perfectly ambiguous ending spoke volumes about the kind of person you were and your views on love. (Or so I fervently believed after I saw it in college.) Then along came Before Sunset, which answered that question — only to leave us with another, even more tantalizing one. I can't begin to guess whether Jesse caught that plane, but whatever's happened in the nine years since that moment, I have faith that Before Midnight will be every bit as romantic, poignant, and clear-eyed as its predecessors. (Release TBD, Premiering at Sundance)