'Guardians Of The Galaxy' Lead Narrows Down To Jim Sturgess And Zachary Levi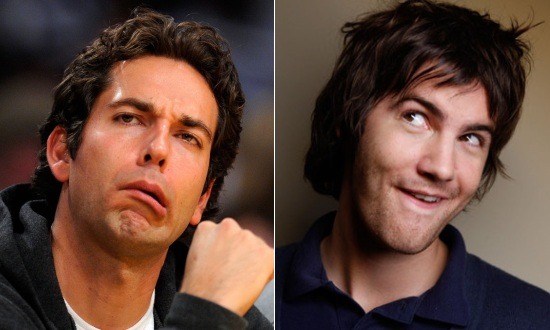 Most of the films from Marvel's Phase Two slate feature leads carried over from Phase One. Chris Hemsworth has already played Thor twice, as has Chris Evans with Captain America, and Iron Man 3 will actually be Robert Downey Jr.'s fourth turn as the character. But that's not the case for James Gunn's Guardians of the Galaxy, which is currently in the process of assembling an all-new cast.
Last month, the shortlist to play Peter Quill revealed to five contenders: Joel Edgerton, Jack Huston, Jim Sturgess, Lee Pace, and Eddie Redmayne. Now Marvel Studios has narrowed the options down to two. Sturgess is the only one of the original group that remains in contention, while Zachary Levi has emerged as a surprise finalist. More details after the jump.
Although Levi's name wasn't featured on last month's list of potentials, Variety reports that Marvel Studios has long had Levi on their radar. The actor was initially in talks to play Fandral in 2011's Thor before his commitment to Chuck forced him to drop out, and he was replaced by Joshua Dallas.
What's a little weird is that Marvel Studios has already succeeded in casting Levi in one of their other projects. Ironically enough, scheduling conflicts proved an issue for Dallas in Thor: The Dark World, and Levi was cast to take over the role. That means if Levi gets the Guardians gig, he'll be playing two distinct and unrelated roles within the same universe. But that's a fairly big if at this point. While Levi and Sturgess are the current favorites, the studio may also test another, unnamed third actor in the coming weeks.
Levi is mainly known for his TV work, though he's broken through into features from time to time. His highest-profile movie project to date is Tangled, in which he voiced dashing rogue Flynn Rider. Needless to say, Star-Lord would prove a bit step up for his film career. Sturgess, on the other hand, has plenty of big-screen experience. He's led several films including 21, Across the Universe, One Day, and The Way Back, and was seen this fall in the Wachowskis' and Tom Tykwer's Cloud Atlas.
Guardians of the Galaxy will open August 1, 2014.