'The Place Beyond The Pines' Trailer: Ryan Gosling Has The Wrong Approach To Responsible Fatherhood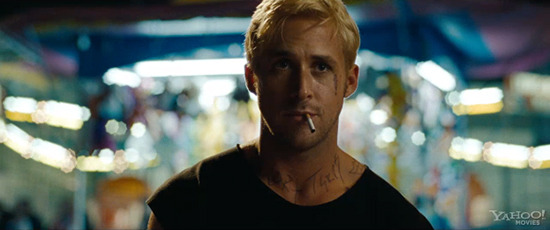 Blue Valentine director Derek Cianfrance and star Ryan Gosling reunited for The Place Beyond the Pines, and the first trailer for the film is below. Here Gosling plays a hasher motorcycle daredevil who turns to crime to support the son he finds he has after the boy's birth.
But a couple of cops (Bradley Cooper and Ray Liotta) track Gosling down after his crime, only to get involved in something far more complicated than a simple cops and robbers situation. Pines appears to be similar to Drive in the way it uses the basic language of a genre picture to approach a drama from an atypical angle. It's not going to be a movie for everybody — if you want a straight crime thriller, this almost certainly isn't it — but the trailer suggests that those who want a movie that plays around with the mixture of drama and genre will have a lot to enjoy.
The Place Beyond the Pines opens on March 29, 2013.
Luke (Ryan Gosling) is a professional motorcycle rider who turns to bank robberies to support his newborn son. But when he crosses paths with a rookie police officer (Bradley Cooper), their violent confrontation spirals into a tense generational feud. The Place Beyond the Pines is a rich dramatic thriller, tracing the intersecting lives of fathers and sons, cops and robbers, heroes and villains.