Bill Condon's WikiLeaks Movie Gets New Title, 'Downton Abbey' Actor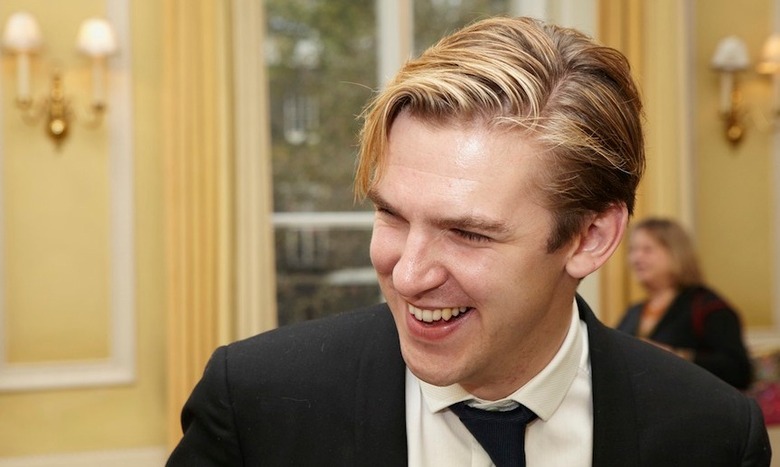 It seems like every studio in Hollywood is rushing to get a Julian Assange / WikiLeaks movie out there, but one of the first out of the gate will be from Bill Condon. As the film hurtles toward a January start date, it's picked up a new title and a new star.
Downton Abbey actor Dan Stevens has just signed on for the film, which is now going by the title The Man Who Sold the World. Stevens joins a hot cast that also includes Alicia Vikander (Anna Karenina), Daniel Brühl (Inglourious Basterds), and Benedict Cumberbatch as Assange. More after the jump.
The script by Josh Singer (The West Wing) draws from two primary sources: WikiLeaks: Inside Julian Assange's War On Secrecy by journalists David Leigh and Luke Harding, and Inside WikiLeaks: My Time With Julian Assange at the World's Most Dangerous Website, by Assange's former right-hand man Daniel Domscheit-Berg. The film will reportedly portray Assange as an idealist who becomes corrupted by power — so probably not a character assassination piece, but not exactly a love letter, either.
According to Variety, Stevens will play a hacker pal of Domscheit-Berg's (Brühl) who joins the WikiLeaks team. While Stevens is best known for his role on ITV's Downton Abbey, he recently revealed that he'd be sitting out the upcoming fourth season. Perhaps he has enough keeping him busy already. He currently stars opposite Jessica Chastain and David Strathairn in Broadway's The Heiress, and is producing and starring in the indie drama Summer in February next year.
The Man Who Sold the World has not announced a release date, but we can probably look for it to hit around the end of 2013 or sometime in 2014.