Cool Stuff: Wayne Dorrington's 'Back To The Future' Poster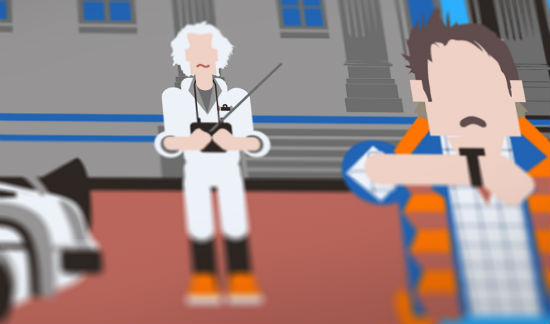 In 2011, illustrator Wayne Dorrington hit the pop culture conscious with his Star Wars Iconoscopes. Reimaging the original trilogy as almost a hieroglyphic, his pieces went viral and announced him an artist to keep an eye on. He's just started a brand new series of posters based on great films of the 1980s and what better film to start off with than Back to the Future?
After the jump, check out the full image and Dorrington's description. It's extremely cool. 
You can read more about this piece, and see some close up shots,  over on Dorrington's blog.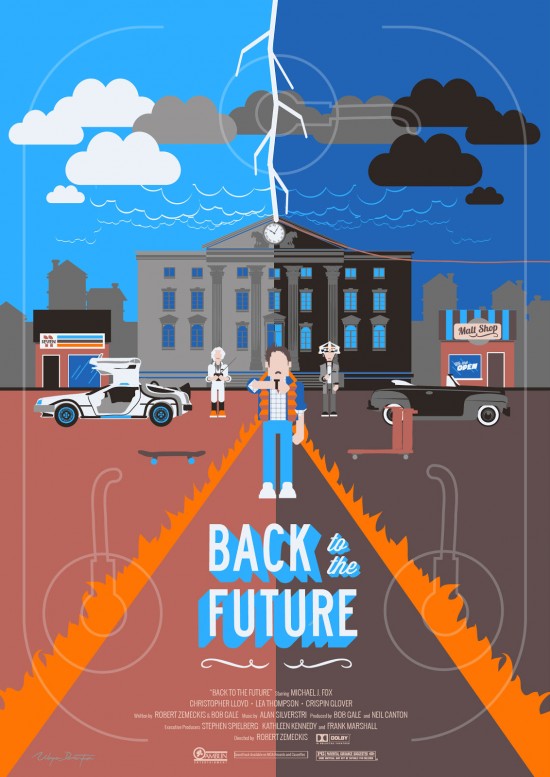 Here's what the artist said about it:
This is the start of a new series of poster illustrations, this time centring around the great movies of the 1980s.  I'm actually old enough to have been a teenager in the 80s, so I remember in 1985 going to see this amazing new movie at the cinema called "Back to the Future".
I remember that everyone went NUTS over it, and even watching it today it still holds up.
In this poster, Ive picked out some classic elements to the story, and arranged them in a way that hopefully visually explains the central themes of the movie – I also added in some more subtle ideas, like the way that the lightning and the flaming tyre tracks go together to form the outline of the Flux Capacitor, key to Doc Brown's Time-Travelling DeLorean.
This Illustration is a different style to the previous movie posters, moving into a more limiting 'icon' styled approach. It was a real challenge, but I really enjoyed it – I'll definitely be carrying on the series with another classic movie soon.