First Look At Tom Hardy As Max In 'Mad Max: Fury Road'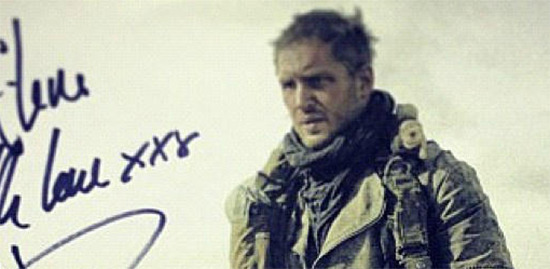 When this photo showed up today, no one was quite sure as to whether it really is the first shot of Tom Hardy as the new Max Rockatansky in George Miller's Mad Max: Fury Road. But Warner Bros. has confirmed that it is, indeed, a legit pic of Max, and so you can enjoy an advance look at the beaten and dirty new Max well in advance of any likely footage debut.
The Playlist verified the pic, and found that it's an image Hardy signed for crew members. AICN got the first look at the photo.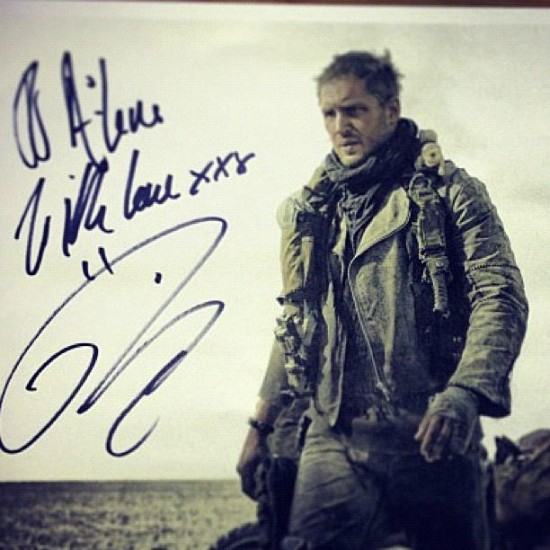 Mad Max: Fury Road also stars also stars Nicholas Hoult, Zoe Kravitz, Riley Keough, Rosie Huntington-Whiteley, Hugh Keays-Byrne, and Nathan Jones. It opens in 3D in 2014.