First 'The Great Gatsby' Character Posters Feature Joel Edgerton And Isla Fisher As Adulterous Duo Tom And Myrtle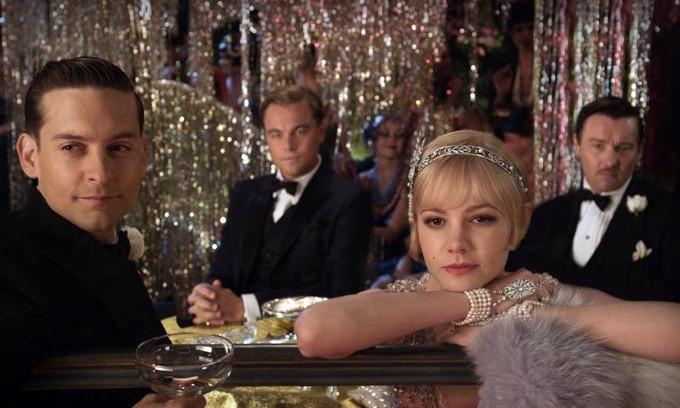 Just in time for its former Christmas 2012 release date, Baz Luhrmann's The Great Gatsby is beginning its marketing push for a late spring release. Warner Bros. has just released two stylish character posters featuring Tom (Joel Edgerton) and Myrtle (Isla Fisher). And if your recall of 11th grade English is failing you, that's okay — the artwork helpfully includes author F. Scott Fitzgerald's descriptions of both characters. Check 'em out after the jump.
[via Coming Soon]
While Tom featured prominently in the trailers, his mistress Myrtle appeared for barely a second. (At least, I think that was her.) This poster represents our best look so far at the character, and Fisher nails Myrtle's lower-class sensuality. Edgerton, meanwhile, looks every inch the rich but nasty brute Tom Buchanan. Luhrmann's thoroughly modern interpretation of the tale probably wasn't what most readers had in mind, but based on these posters it looks like he gets the essence of these timeless characters.
If Tom and Myrtle, who are relatively minor characters in the grand scheme of things, are getting their own posters, that means character sheets for the rest of the cast can't be far behind. Leonardo DiCaprio leads the roster as the titular millionaire, Tobey Maguire plays narrator Nick, and Carey Mulligan is Nick's cousin / Gatsby's ex / Tom's wife Daisy.
The Great Gatsby opens May 10.
From the uniquely imaginative mind of writer/producer/director Baz Luhrmann comes the new big screen adaptation of F. Scott Fitzgerald's novel, The Great Gatsby. The filmmaker will create his own distinctive visual interpretation of the classic story, bringing the period to life in a way that has never been seen before, in a film starring Leonardo DiCaprio in the title role. "The Great Gatsby" follows Fitzgerald-like, would-be writer Nick Carraway as he leaves the Midwest and comes to New York City in the spring of 1922, an era of loosening morals, glittering jazz and bootleg kings. Chasing his own American Dream, Nick lands next door to a mysterious, party-giving millionaire, Jay Gatsby, and across the bay from his cousin, Daisy, and her philandering, blue-blooded husband, Tom Buchanan. It is thus that Nick is drawn into the captivating world of the super-rich, their illusions, loves and deceits. As Nick bears witness, within and without the world he inhabits, he pens a tale of impossible love, incorruptible dreams and high-octane tragedy, and holds a mirror to our own modern times and struggles.