Akiva Goldsman Says No Casting Is Set For 'The Dark Tower'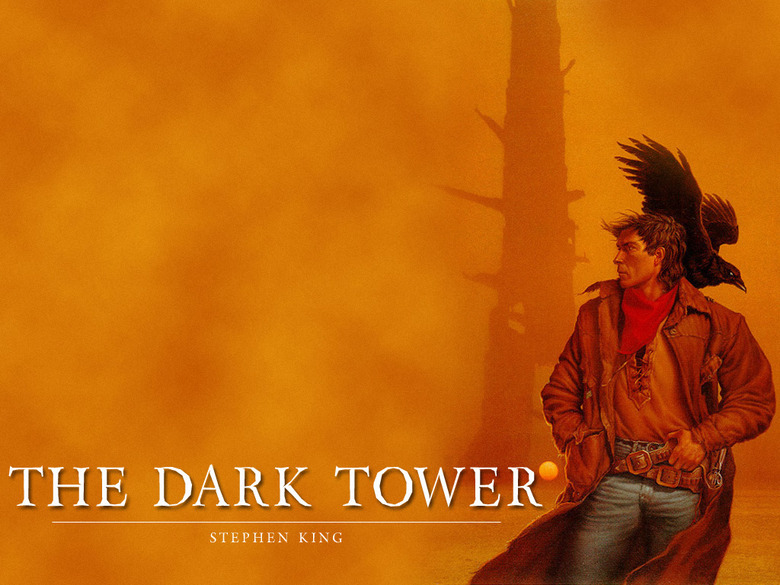 You can't blame fans for being excited about the idea of a film adaptation of Stephen King's The Dark Tower. The novel series is King's biggest and weirdest project by a wide margin, for one. And while the team of Ron Howard, Akiva Goldsman and Brian Grazer may not seem like the best choice to adapt the books (Howard's more-adult-than-usual Rush notwithstanding) there's no denying the audacity of their plan, which included at one point multiple films bridged by a couple TV mini-series.
But scoring financial backing for the plan hasn't been easy, with multiple movie studios passing on the chance to make The Dark Tower, and possible indie financing taking a long time to come together. So is the tower being built, or not? Yes, says Goldsman, but slowly, and with no (publicly revealed) start date in sight.
Collider talked to Goldsman, who downplayed the active status of the project, and laughed about the idea of casting rumors and confirmations:
It's not officially back on and we will never let it go – until Stephen takes it away from us... No, [casting decisions aren't being made] but I love reading about it!
The casting decisions talk is related in some degree to the recent comments from Aaron Paul that the actor is interested in playing Eddie Dean, and has even met with Howard about it. But Paul cautioned that there was nothing like an offer or a deal happening, just some talk.
Howard hasn't been waiting around for The Dark Tower to come together; he's now finishing his follow-up to Rush, Heart of the Sea, and has the adaptation of Dan Brown's Inferno set to go after that, with several other projects in development as potential choices down the line.
Here's the video interview, excerpted from talk of Goldsman's directorial debut Winter's Tale. Goldman is basically giving the same line on this project that Ron Howard did late last year, but in the wake of the Aaron Paul talk it's good to be reminded that nothing much is happening at this point.