Hans Zimmer Replaces Jack White As 'The Lone Ranger' Composer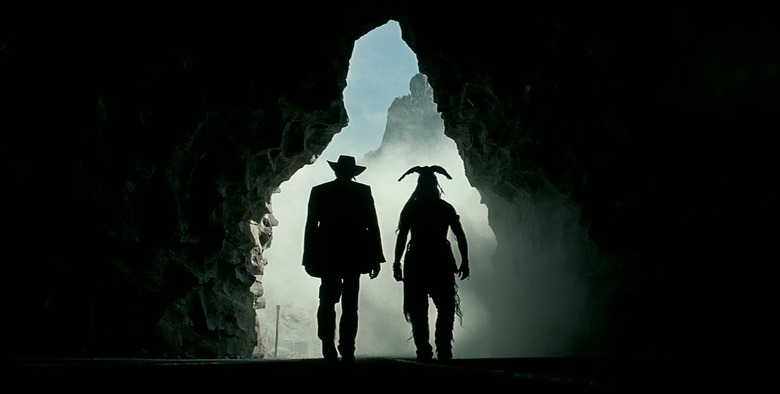 The full-length trailer for Gore Verbinski's The Lone Ranger released this week promised plenty of good stuff from the film: sweeping Western vistas, death-defying stunts, massive explosions, a banged-up Armie Hammer, and a weirdo Johnny Depp. One thing we won't be getting, however, is a score from Jack White.
The former White Stripes frontman signed on this spring for what would have been his first full movie score, but has since exited the project. Stepping into White's place now is Oscar-winning composer Hans Zimmer. More details after the jump.
Oscar winner Hans Zimmer, the musical mastermind behind Disney's and Jerry Bruckheimer Films' 'Pirates of the Caribbean,' has signed on to compose the score for 'The Lone Ranger.' Jack White, who had originally been contemplated to score and has contributed several pieces of music to the production, was logistically unavailable due to scheduling conflicts that arose when the film's release moved to July of 2013.
White has done some music work previously, providing the theme for Quantum of Solace (which, eh) and recording tracks for Cold Mountain. But writing, producing, and performing the Lone Ranger score, as originally planned, would've been a big step up for him. The statement adds that White "has contributed several pieces of music to the production," so he'll still be heard on the soundtrack — just to a much smaller degree.
While it's disappointing that we won't get to hear a full-length score by White, Zimmer is a solid, if obvious, replacement. He worked on Verbiniski's last film, the dusty CG Western Rango, as well as the first three Pirates of the Caribbean films. The Lone Ranger will be the second of three Zimmer-scored films next year, after June's Man of Steel and before September's Rush.
The Lone Ranger opens July 3.