VOTD: Belle And Beast Go Castle Hunting On 'House Hunters'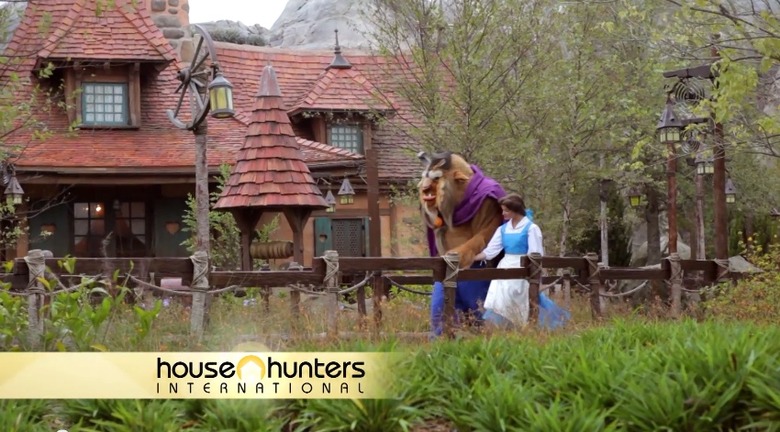 In recent years, Disney has created some of the best viral videos — be it the retro Lotso-Huggin-Bear commercials for Toy Story 3, or the video game tv spots for Wreck It Ralph, or all of The Muppets clips that lead to their return to the mainstream. The mouse house is now trying to parlay their viral video skills into promoting their theme parks.
With phase one of the Fantasyland expansion opening at Disney World's Magic Kingdom, Disney has teamed with HGTV for a fun crossover: Beauty and The Beast stars Belle and Beast go castle hunting on a faux episode of HGTV's House Hunters. For someone like me who has in recent years grown and and started watching television shows about people buying/selling/fixing homes (younger me would hate older me), I ended up liking this a lot more than I should. Watch the mini-sode right now after the jump.