'The Haunting In Connecticut 2: Ghosts Of Georgia' Trailer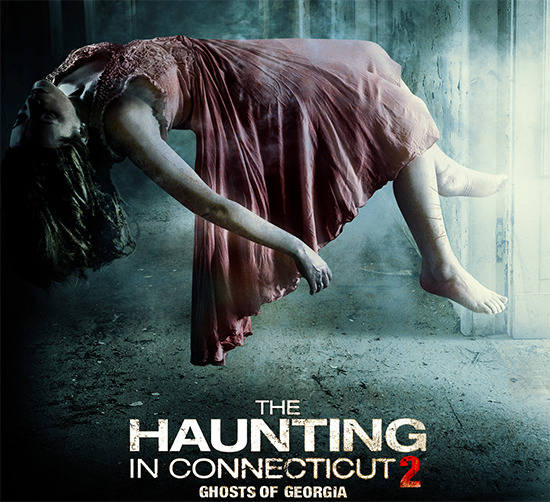 Here's where branding gets counter-productive: the 2009 film The Haunting in Connecticut has spawned a sequel. But the new film takes place in rural Georgia, and the title awkwardly reflects that: The Haunting in Connecticut 2: Ghosts of Georgia. As long as the word "haunting" is prominent, I guess it doesn't really matter where or why the supernatural infestation is taking place.
Ti West was once going to direct this film, but dropped out. (He ended up making The Innkeepers instead.) Tom Elkins, who edited the original Haunting in Connecticut, as well as The Apparition, directed instead. The film stars Katee Sackhoff, Chad Michael Murray, and Abigail Spencer as members of a family that encounters a presence in an old Georgia house. 
The film doesn't have an announced release date at this point, but we can expect to see it in 2013.
Building on the terror of A Haunting in Connecticut, this horrifying tale traces a young family's nightmarish descent into a centuries-old Southern hell. When Andy Wyrick (Chad Michael Murray, House of Wax) moves his wife Lisa (Abigail Spencer, TV's "Mad Men") and daughter Heidi to an historic home in Georgia, they quickly discover they are not the house's only inhabitants. Joined by Lisa's free-spirited sister, Joyce (Katee Sackhoff, TV's "Battlestar Galactica"), the family soon comes face-to-face with a bone-chilling mystery born of a deranged desire...a haunting secret rising from underground and threatening to bring down anyone in its path.