'The Wolverine' Motion Poster: Washing Away Memories Of 'X-Men Origins'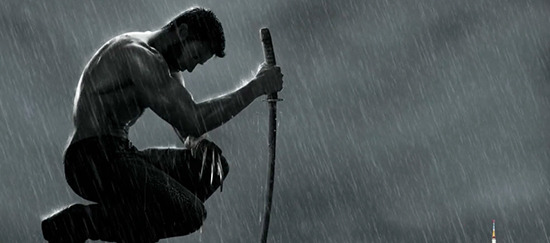 We've got more stopgap marketing points between the announcement of a film and the first trailer than ever before. One is the motion poster — essentially an animated GIF that still doesn't manage to say very much about a movie, but sometimes looks pretty cool. For a film like The Hunger Games it works well, because those flaming mockingjay pins are great little icons.
But for The Wolverine, anything short of a looped image of Wolvie clawing up some ninjas will seem like small stuff to some. Here's a motion poster, and it doesn't feature violence. Instead, it features brooding and rain. But we'll take it. When he stands up, hopefully this will be a fresh and clean Wolverine, ready to burst forth into a movie that has little in common with X-Men Origins. The violence will be seen soon, don't worry.
The motion poster comes via the film's official international site.
Here's the regular old poster version, which features better resolution.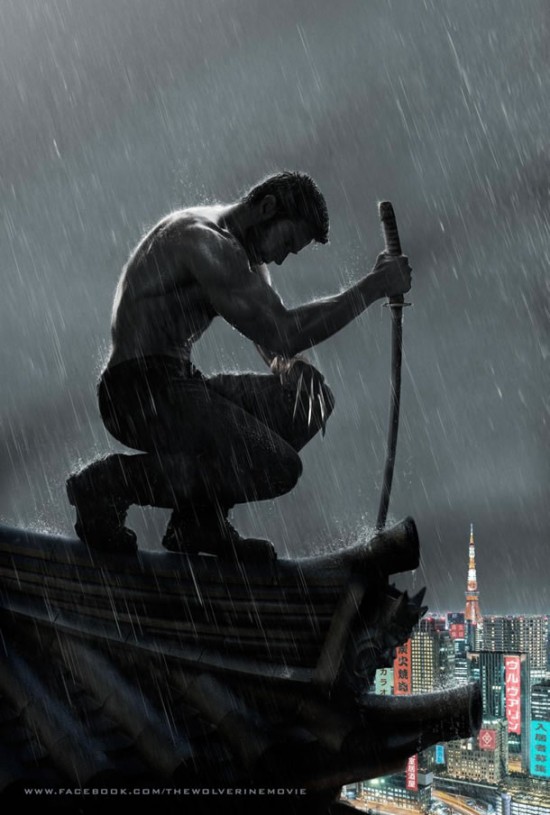 The Wolverine opens on July 26, 2013.
Based on the celebrated comic book arc, this epic action-adventure takes Wolverine, the most iconic character of the X-Men universe, to modern day Japan. Out of his depth in an unknown world he faces his ultimate nemesis in a life-or-death battle that will leave him forever changed. Vulnerable for the first time and pushed to his physical and emotional limits, he confronts not only lethal samurai steel but also his inner struggle against his own immortality, emerging more powerful than we have ever seen him before.