'Another Earth' Director Works Up Another Science-Tinged Drama, 'I Origins'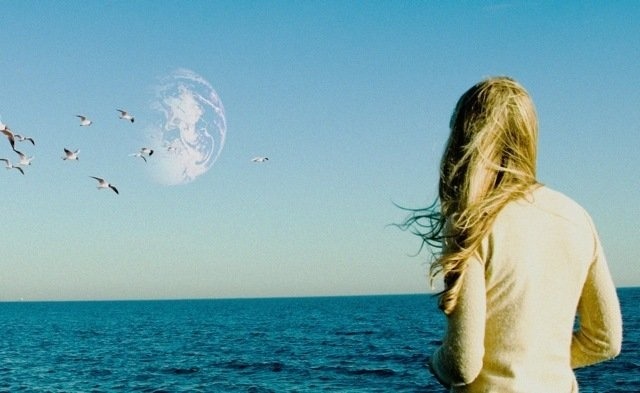 Director Mike Cahill broke out of Sundance 2011 with the sci-fi tinged drama Another Earth, featuring Brit Marling as a young woman whose process of coming to terms with her own troubled past is complicated by the revelation of a parallel Earth, apparently identical to our own. Does a version of the same woman live on that planet, and did it make the same mistakes this one did?
Now details of Cahill's next project have come to light, and it sounds like a film that could complement Another Earth quite well. The film is i Origins, and it centers on a scientist whose success with a new breakthrough hinges on a young girl in India.
Hollywood.com scored the basic film info:
This film, a second feature from award-winning, breakout filmmaker Mike Cahill (Another Earth) connects the lives of the most unlikely people from around the globe. One doctor, on the brink of a scientific discovery which will have historical ramifications, travels to India to search for the one person, a young Indian girl, who can prove or disprove his theory. The story follows the incredible journeys that bring these strangers together, and proves there is no separating matters of science and matters of the heart.
The Indian girl mentioned above is called Salomina in casting sheets, and described as "very sweet, very smart, slightly feral (a beautiful wild child). Deeply soulful and compelling. Once a frequent visitor at the Save the Children community center, she now works as a maid after the death of her mother and her father's descent into addiction."
The site confirmed that the film will shoot in New York City, and that the company Verisimilitude (Half Nelson, The Place Beyond The Pines) and Another Earth and Terri producer Phaedon Papadopoulos are producing.