'Welcome To The Punch' Trailer: Allegiances Shift As Bullets Fly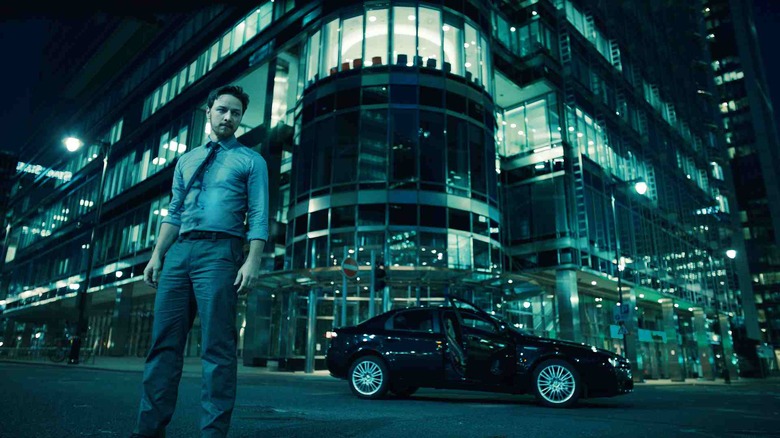 If you've hungered for a crime film with the particular flavor that the UK can provide, Welcome to the Punch might be your movie. From writer/director Eran Creevy (Shifty), the film casts James McAvoy and Mark Strong as a cop and criminal at odds with one another. Strong is the untouchable underworld figure, and McAvoy is the detective who doggedly trails him. That's the beginning of the story, at least. There's a lot of gunplay in this first trailer, but also enough to show us that the basic "cop versus bad guy" setup isn't all this film is interested in.
I think my fave part of this trailer is the use of the song from Karin Dreijer Andersson's band Fever Ray. Took me a minute to place it, and then I realized that it is from the soundtrack to Red Riding Hood. Tune is 'The Wolf.'
And here's a clip that showed up the other day, as well:
Welcome to the Punch hits UK cinemas on March 15 2013, but doesn't have a US date set at this point. Andrea Riseborough, David Morrissey, Peter Mullan, Elyes Gabel, Jason Flemyng, Daniel Kaluuya, Daniel Mays and Johnny Harris also star.
Former criminal Jacob Sternwood is forced to return to London from his Icelandic hideaway when his son is involved in a heist gone wrong. This gives detective Max Lewinsky one last chance to catch the man he has always been after. As they face off, they start to uncover a deeper conspiracy they both need to solve in order to survive.