Presenting Your New Shia LaBeoufs: Nicola Peltz And Brenton Thwaites Land 'Transformers 4' Leads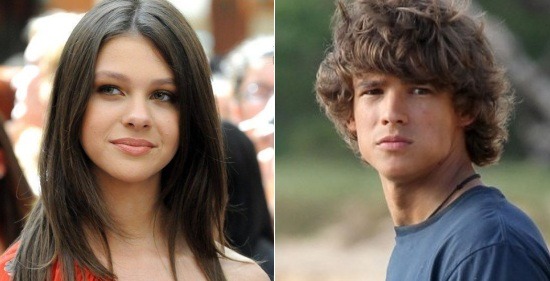 Paramount has found its next Shia LaBeouf. Or rather, its next two Shia LaBeoufs. Brenton Thwaites and Nicola Peltz have just landed the leads in Transformers 4, joining Mark Wahlberg. If you don't recognize those names right now, that's okay — you'll be hearing plenty more about these rising stars in the next couple of years. Thwaites has a key role in Disney's Maleficent, while The Last Airbender actress Peltz will next appear in A&E's Bates Motel. More details after the jump.
Both Peltz and Thwaites were among several actors who tested with director Michael Bay last month. Peltz beat out Gabriella Wilde (The Three Musketeers), Isabelle Cornish (sister of Abbie) and Margaret Qualley (daughter of Andie Macdowell). The 17-year-old Peltz made her acting debut in 2006 with Deck the Halls, and is best known for her portrayal of Katara in M. Night Shyamalan's poorly received The Last Airbender.
Thwaites was up against Luke Grimes (Taken 2), Landon Liboiron (Terra Nova), Hunter Parrish (Weeds), and Irish thespian Jack Reynor. Prior to his casting this summer as Maleficent's young prince, he was almost entirely unknown in the U.S. Between that role and this one, however, he could very well become one of Hollywood's hottest up-and-comers.
Few plot details are known about Transformers 4 at this point, but we expect to hear more as it prepares to shoot this spring. The film is scheduled for a June 27, 2014 bow.