Disney Developing Sequel To Live-Action 'Alice In Wonderland'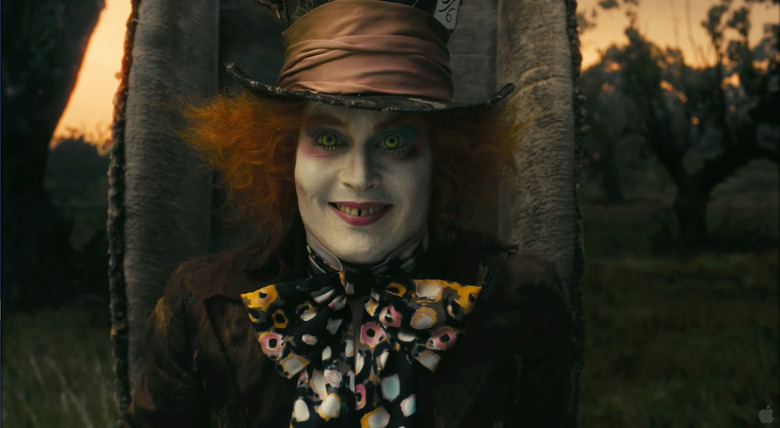 Tim Burton's 2010 3D version of Alice in Wonderland was a unexpected mega hit for Disney, grossing over $1 billion worldwide. Its success is credited with kickstarting the ongoing trend of live action adaptations of fantasy/fairy tale classics such as Mirror Mirror, Snow White and the Huntsman as well as the upcoming Maleficent, Oz the Great and Powerful and more. Surprisingly, after all that, it's taken two years for Disney to finally get the ball rolling on a follow-up.
Linda Woolverton, a long time Disney writer who not only wrote the first film, but also The Lion King, Beauty and the Beast, Homeward Bound and more, has just been hired to write Alice in Wonderland 2. It's a sequel to the 2010 film, which itself was a sort-of sequel to the original animated Alice in Wonderland. The story in Burton's film took place after Alice's first trip to Wonderland, even though they shared the same title. Read more after the jump.Variety broke the news of the not-so-surprising sequel. No plot details or timetable were revealed, but if Woolverton is just now writing the film, it could be in production next year... or in five years, one simply never knows.
An interesting question would be if Disney could persuade Tim Burton to come back for the sequel. The director has yet to officially commit to his next project, though recent news seems to suggest Pinocchio, starring Robert Downey Jr., would be a likely contender. And one would have to think getting the increasely busy and popular Mia Wasikowska back would be a priority. Oh, and that Johnny Depp guy played a pretty important role too, no?
Personally, I detested the first film for being all style and no heart but it obviously struck a chord with audiences across the globe. Maybe this time the Lewis Carroll inspired story will inspire some more depth, and I'm not just talking rabbit holes.
Are you surprised it took this long for Alice in Wonderland 2 to be developed? Will Depp and Wasikowska come back?