'Star Trek Into Darkness' Announcement Teaser Trailer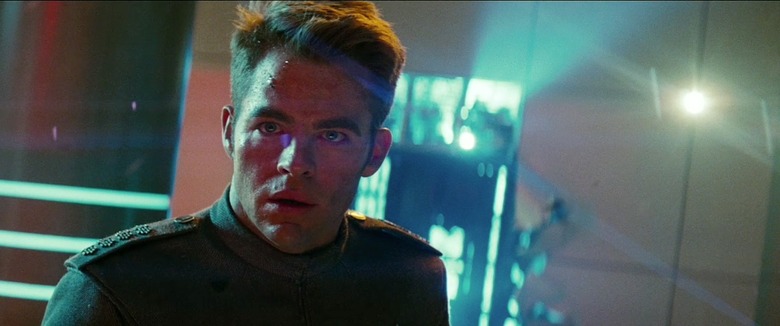 Paramount Pictures and Bad Robot have released an announcement video or teaser trailer for JJ Abrams' Star Trek sequel Star Trek Into Darkness. The one-minute video is a preview for a longer 2-minute trailer, coming next week. Check out the trailer embedded after the jump, and please leave your thoughts in the comments below.
I think this announcement video presents a look at a very much more dark and intense Trek film. Looks like Abrams has gone full-on Empire with the sequel... I'm just hoping JJ remembered the fun of the first film (giant hands...etc). That said, setting excitement meter on high.
Note: Ryan Gallagher noticed that the subtitled Japanese trailer is 15 seconds longer than the US version, containing some extra Wrath of Khan-esque shots at the end..  You can watch that version here:
Official plot Synopsis:
In Summer 2013, pioneering director J.J. Abrams will deliver an explosive action thriller that takes Star Trek Into Darkness. When the crew of the Enterprise is called back home, they find an unstoppable force of terror from within their own organization has detonated the fleet and everything it stands for, leaving our world in a state of crisis. With a personal score to settle, Captain Kirk leads a manhunt to a war-zone world to capture a one man weapon of mass destruction. As our heroes are propelled into an epic chess game of life and death, love will be challenged, friendships will be torn apart, and sacrifices must be made for the only family Kirk has left: his crew.
Star Trek Into Darkness hits theaters on May 17th, 2013.