'Tron: Legacy' Sequel Moves Forward With Writer Jesse Wigutow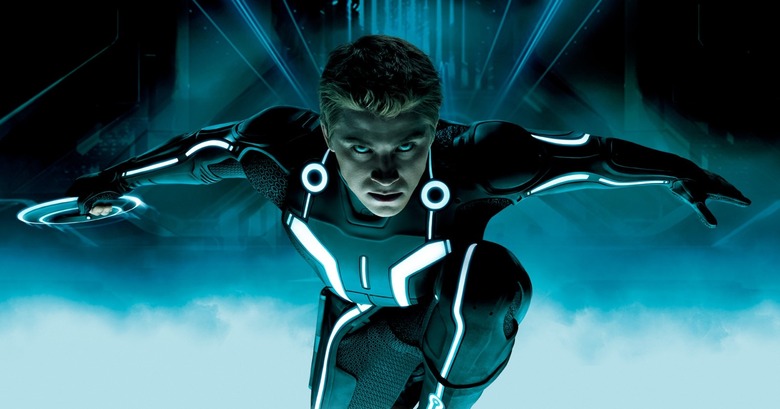 Disney's high hopes for Tron: Legacy weren't quite realized when the film opened in 2010. The sci-fi sequel earned just $172 million domestically, which doesn't sound so impressive when you realize it had a production budget of $170 million. Still, it ultimately managed to draw $400 million worldwide — enough to get the studio moving, albeit not very quickly, on another installment.
Now, two years later, the project finally seems to be picking up some momentum. Jesse Wigutow has just been hired to write the script, taking over for David DiGilio (Eight Below). Joseph Kosinski is still attached to direct. More after the jump.
It's unclear whether Wigutow will be working off of DiGilio's earlier draft or whether he'll be starting from page one. We've previously heard from from Kosinski that Tron 3 would be a direct continuation of Tron: Legacy, with Quorra (Olivia Wilde) and Dillinger's son (Cillian Murphy) featuring prominently. We have no reason to suspect any of that has changed, but no plot details have been confirmed at the moment.
Wigutow only has one produced screenplay to date, 2003's It Runs in the Family. But his is a name we'll be seeing a lot of in the coming years. His recent projects include Relativity's remake of The Crow, Summit's remake of The Osterman Weekend, and James Gray's Steve McQueen biopic. In addition, he's already been working with Disney two other movies, the Peter and the Starcatchers adaptation and a Springer-produced picture called Parallel.
No word yet on when production will get rolling, but with Wigutow working on a fresh draft it's looking like star Bruce Boxleitner's 2014 prediction probably wasn't so far off.