'Jack Reacher' Japanese Trailer Gives Up Much More Plot And Action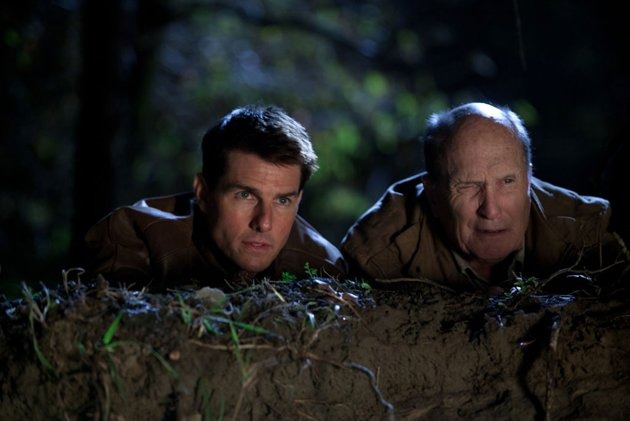 Here's the best trailer yet released for Christopher McQuarrie's Jack Reacher, which stars Tom Cruise as Lee Child's ultra-capable former military cop Jack Reacher. Unfortunately, for those who haven't read the source novel One Shot, it's also the most plot-heavy trailer yet.
While the voiceover narration here is in Japanese, you won't need a translation to understand that this trailer sets out the first act of the movie pretty much beat by beat. For those who do know the book, this will point out a few more small changes taken on the road to the screen (such as the precise sniping incident that sets the plot in motion) even as it gives a nice little thrill by showing a few more details of the investigation that follows.
I've waffled on whether I'm really interested in this one. I love the Reacher novels, and some of the cast here (Werner Herzog, Robert Duvall, Rosamund Pike, and the mostly unseen-in-trailers Michael Raymond James) is enough to draw me in. But the cumulative effect of the trailers so far has been pretty minor for me. I've gotten over any reservations to Cruise as Reacher, but I don't see much in most of the footage beyond a pretty standard action procedural. I hope I'm wrong, and this trailer does a bit more to suggest this could be a solid effort.
Jack Reacher opens on December 21.
When a gunman takes five lives with six shots, all evidence points to the suspect in custody. On interrogation, the suspect offers up a single note: "Get Jack Reacher!" So begins an extraordinary chase for the truth, pitting Jack Reacher against an unexpected enemy, with a skill for violence and a secret to keep.