Christopher Nolan Calls 'Man Of Steel' "The Biggest Possible Movie Version" Of Superman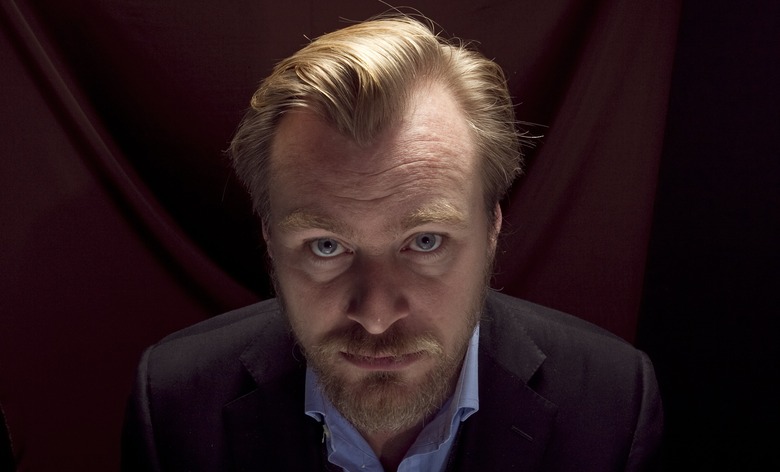 After only seven movies, Christopher Nolan has elevated himself to Hollywood royality. Actually, he probably did it after five movies, but there's no doubt he's on a short list of the best in the business. That makes not only his opinions important, but his projects doubly so. He's currently promoting the home release of his latest movie, The Dark Knight Rises, but the filmmaker's got another major movie he produced – Man of Steel – coming out in a few months as well. The success of that film will make or break whether or not Warner Bros. decides to go ahead with a Justice League movie. These are, obviously, all topics we're curious to know Nolan's thoughts on.
After the jump, read some quotes from the filmmaker on each of those topics as well as his polarizing ending to The Dark Knight Rises.
The below quotes come from an interview with The Playlist.
On the topic of Man of Steel, Nolan doesn't want people to think it's just The Dark Knight with Superman.
I wouldn't want people to think we're doing for Superman what we did for Batman. It's very much Zack's film and I think people are going to love what he's done. I think it's really remarkable to take on that character. Superman is a completely different character than Batman. So you can't in anyway use the same template. But David Goyer had this, I thought, brilliant way to make Superman relatable and relevant for his audience. Zack has built on that and I think it's incredible what he's putting together. He's got a lot of finishing to do on that. Superman is the biggest comic book character of them all and he needs the biggest possible movie version which is what Zack's doing. It's really something.
I love Nolan's quote saying Man of Steel is "the biggest possible movie version" of the character. That's a bold statement, both when you look at Superman's cinematic history and Nolan's. He's made one or two big movies himself.
Of course, one of those is The Dark Knight Rises and The Playlist asked him if he saw the film's ending as "radical:"
Radical? Hmm, yes, perhaps for the comic book fans it was. But I think it was appropriate ending for the story we set out to tell.
Finally, Nolan was asked if he'd be interested in pulling a Joss Whedon and overseeing what Warner Bros. and DC have going ahead, specifically with Justice League:
Well, as I've said, and I'll say definitively again, I am done with the Batman films, the trilogy is completed. It ended in the manner we had envisioned.
But would he ever do another superhero movie?
Well, I'm producing Superman now and I'm enjoying time off and taking a break. (said with a smile, says the article.)
A big thanks to The Playlist for getting such good answers out of the generally tightlipped Nolan. Do you think he'd ever enter the genre again?