First Official Look At Ashton Kutcher As Steve Jobs In 'jOBS'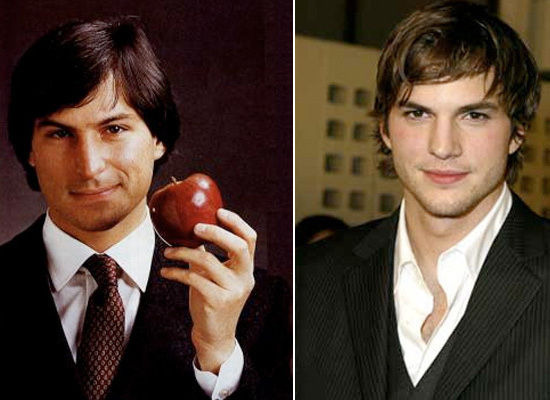 When Ashton Kutcher was cast as Apple co-founder Steve Jobs in the biopic jOBS, there was much talk about the degree of resemblance between the actor and the young engineer.
Now that we've got the first official photo of Kutcher in the role, however, the most impressive thing about it might be the degree to which he looks like no one but Ashton Kutcher. Not that we expected much different, but this appears designed to court the people who might watch Two and a Half Men, rather than those more specifically interested in tech or business. (Nothing wrong with that per se.) Check out the shot below.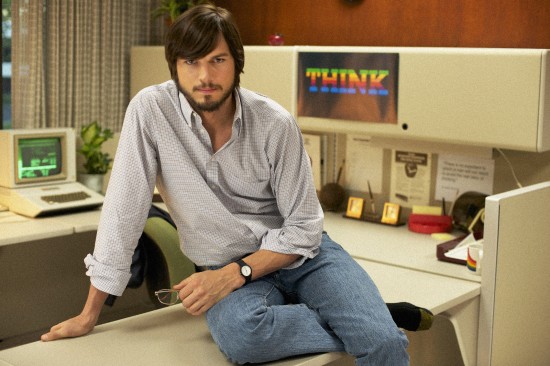 I'm not going to make any grand proclamations of doom and gloom for the movie based merely on this photo, but I'll admit that this doesn't do all that much to increase my desire to see jOBS. And with the Aaron Sorkin-penned Jobs film sounding a lot more promising — or at least more ambitious — this one has some work to do.
Here's info on the film from Sundance:
jOBS / U.S.A. (Director: Joshua Michael Stern, Screenwriter: Matt Whiteley) — The true story of one of the greatest entrepreneurs in American history, jOBSchronicles the defining 30 years of Steve Jobs' life. jOBS is a candid, inspiring and personal portrait of the one who saw things differently. Cast: Ashton Kutcher, Dermot Mulroney, Josh Gad, Lukas Haas, J.K. Simmons, Matthew Modine.
The film will premiere in January at the Sundance Film Festival, as the closing-night film on January 27, as part of the Premieres lineup. We don't have distribution info on the picture just yet, but will likely have more info after the film's premiere.