New York Film Critics Circle Awards Top Honors To 'Zero Dark Thirty' And 'Lincoln'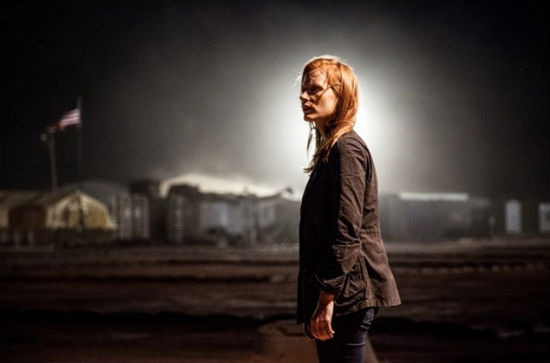 There's a lot to be said for timing when it comes to film awards, and in that respect things couldn't have worked out better for Kathryn Bigelow's Zero Dark Thirty. While most audiences won't even have a chance to see the film until early next year, the first screenings of the movie have drawn rave reviews. And now it has picked up what will likely be the first of many awards.
Today the New York Film Critics Circle voted on awards for 2012, and Zero Dark Thirty and Lincoln were the big winners, with nothing scored by The Master, Django Unchained, Les Miserables, or other potential awards faves. Kathryn Bigelow took Best Director and her movie won Best Film, which is the same dual wins the filmmaker enjoyed in 2009 before The Hurt Locker went on to Oscar success. Get the full list of recipients below.
Here are the awards. Couple of surprises here (Frankenweenie, and Weisz as Best Actress) but for the most part it isn't a very surprising slate. Unless you were expecting The Master to top it all, that is. In either case, Annapurna Pictures (which financed The Master and ZDT) is probably happy. And while one might think the gorgeous aesthetic of The Master would earn a cinematography nod, at least, there's the fact that Greig Fraser's work on Zero Dark Thirty is technologically forward-thinking, which never hurts.
Best Film:
Zero Dark Thirty
Best Director:
Kathryn Bigelow, Zero Dark Thirty
Best Screenplay:
Tony Kushner, Lincoln
Best Actress:
Rachel Weisz, The Deep Blue Sea
Best Actor:
Daniel Day-Lewis, Lincoln
Best Supporting Actress:
Sally Field, Lincoln
Best Supporting Actor:
Matthew McConaughey, Magic Mike and Bernie
Best Cinematography:
Greig Fraser, Zero Dark Thirty
Best Non-fiction Film:
Central Park Five, directed by Ken Burns, Sarah Burns and David McMahon
Best Foreign Language Film:
Amour, directed by Michael Haneke
Best Animated Feature:
Frankenweenie, directed by Tim Burton
Best First Feature:
How To Survive a Plague, directed by David France