Star Wars Bits: George Lucas Not Too Involved As Episode VII Consultant Role, New Kennedy/Lucas Video Released, Ewan McGregor Explains The Birth Of Luke And Leia, Rick McCallum's Future And More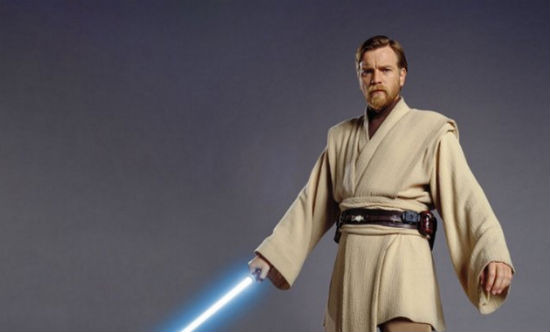 Star Wars fans looking for some actual news, and even a few laughs, will find lots to like in this edition of Star Wars Bits. After the jump read (and watch) the following:
The real George Lucas explains his role as consultant on Star Wars Episode VII.
A fake George Lucas drops some funny hits about the film on YouTube.
The fourth installment of the Kathleen Kennedy/George Lucas interview has been released, discussing the timeless nature of Star Wars.
Ewan McGregor tells the behind the scenes story of the birth of Luke Skywalker and Princess Leia during Revenge of the Sith.
StarWars.com officially announces the departure of producer Rick McCallum, and mentions his upcoming plans.
Why was a Star Wars video game that was 99% complete cancelled? (Not Star Wars 1313, don't worry.)
Here's the fourth installment in the ongoing video interview series with Kathleen Kennedy and George Lucas, in which they discuss the essence of Star Wars.
Access Hollywood spoke to Star Wars creator George Lucas at a recent Hollywood event and asked him an very good question. Obviously, he can't give any information on plot so they asked him what his role as "creative consultant" would actually entail on Star Wars Episode VII. Here's his quote:
[If the filmmakers ask],'Who's this guy?' I can tell them. I mean, they have a hundred encyclopedias and things, but I actually know a lot. I can say, 'This is this and this is that.' Basically I'm not — I don't really have much to do.
Depending on where you stand, that's either a curse or a blessing. I imagine the guys from Barely Political would fall into the second category. They've just released this video of Lucas revealing a sneak peak at Episode VII. Funny stuff.
Here's another funny Star Wars video, except this one is for real. It's an older clip of Ewan McGregor (young Obi-Wan Kenobi, of course) talking to Jonathan Ross about shooting the birth of Luke Skywalker and Princess Leia on a green screen during filming of Revenge of the Sith. Great, great stuff. It starts at 8:47.
A few days ago, news broke that recent Star Wars producer Rick McCallum was leaving his job at LucasFilm. Now, StarWars.com has released a long post about his future. McCallum has relocated to Prague to work on small, independent films. Read the full post at the link, including his farewell to Star Wars fans, but here's what he's working on now:
I have a Russian film about the Babi Yar Massacre in development that is being directed by Sergei Loznitsa. I am also working with Tomás Masín on a Czech story about two brothers who escaped Czechoslovakia during the Cold War while being chased by 28,000 Soviet soldiers in what is still the largest manhunt in history. I'm also working on a film with David Oyelowo and developing a film with Laurence Bowen about the Boy Soldiers of Sierra Leone.
Last up, Now Gamer (via PC Gamer) has an interesting story about Star Wars: Battlefront 3, which apparently was 99% done and then cancelled due to money problems. Seems kind of crazy, does it not?