This Week In Trailers: Foxfire, McCullin, Young And Wild, Nativity 2: Danger In The Manger!, Let Fury Have The Hour, When Santa Fell To Earth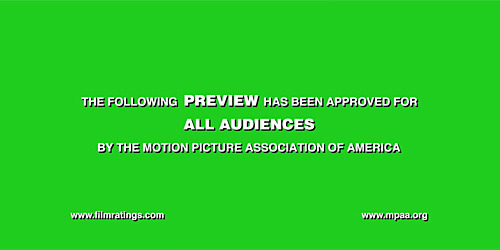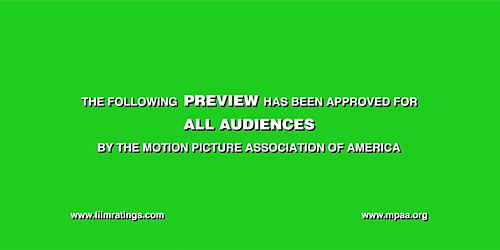 Trailers are an under-appreciated art form insofar that many times they're seen as vehicles for showing footage, explaining films away, or showing their hand about what moviegoers can expect. Foreign, domestic, independent, big budget: What better way to hone your skills as a thoughtful moviegoer than by deconstructing these little pieces of advertising? This week we get naked, visit a war zone, get intimately familiar with some caged heat, rage against the government machine, wonder at how Dr. Who could stoop so low, and give it up for bad dubbing.
Foxfire Trailer
Four years ago, Laurent Cantet's film The Class was something of a revelation.
When he followed it up with this year's 7 Days in Havana it, as well, was critically recognized. With this, though, this is something entirely different. Instead of Parisian school kids and the Cuban lifestyle we get American girls who are spiritually on the run from Johnny Law.
It's tough to look at this trailer and be excited by slick editing or engaging imagery because that's not what is so compelling about what we see here. It's the story, a unique one at that, of these women and the lives they're building for themselves, literally, on the edge of civilization. I'm not sure I will really like the protagonist, she seems like a blowhard to be honest, but it honestly feels like the movie is challenging that very notion as we try and get a grip about what it is we need to leave thinking about an ambiguous plot with a lead who has opaque motivations.
This is rough around the edges, to be sure, but by the time we're at the end we don't have a definitive understanding of who these people are and what motivates them. To be sure, it looks like a descent into some dark recess of human nature. Artistic, complicated.
Young and Wild Trailer
Well, this is certainly different than the very NSFW version that came out months ago. It's an interesting dichotomy, what was used to initially sell the movie and what we are given now thanks to the puritanical mores we have in this country, but I think this second one loses a little bit of the bite the first one had when it expressed itself the way it wanted to. I think people would lose their minds if they saw a raw dong getting erect in the presence of Christ so you can understand where they might have made some cuts.
Chilean director Marialy Rivas has a film that deals with sexual, religious, social experimentation but while we've seen this movie a few times before this trailer makes you feel that there is at least one more story that could be told about one woman's foray into this world. It's a little on the cutesy side with the way it envisions the life of  blogger and the various readers she has, the NSFW version does a better job at establishing how incendiary her writings actually are, but I'll give this trailer credit for getting up as close as they could to that line before stepping over it.
Sensual with a headache inducing techno backing track, the pull quotes elevate the action on the screen in a way that validates to the viewer that what we're seeing isn't completely smutty for no reason at all. It makes a good case for itself about why it at least deserves further investigation and is a few notches above naked exploitation of a woman who is seeing getting randy with dudes as well as the ladies.
McCullin Trailer
With the events that transpired in New York this week, this kind of trailer couldn't be more germane as it pertains to talking about the roles photographers play in society.
Don McCullin is a rare breed of photographer who has lived that kind of freelance life in war zones that it almost seems like it's a made-up character straight out of central casting: single man rocking a Nikon, photographer's vest, living life on the edge. It's amazingly hackneyed but it's his experience. And this trailer does nothing to dispel you of the notion that he's anything less than the perception of a guy on a mission to never back down from any threat, even in the service of photojournalism.
Directors David Morris and Jacqui Morris, wh0 were last seen making a fairly middling comedy a few years ago, decide to go real and it's a welcome change based on what's here. This is raw, what we're hearing, as Don breaks down the notion of what it is to be a photographer in some of the most hostile territories the world has ever seen in the latter half the 20th century. It becomes one man's dissertation on what it means to be a reporter with a lens and this is about as good as it gets when it comes to understanding the nature of conflict. To have someone who is at the epicenter to witness man's cruelty to man it's amazing he isn't peeling himself off the rubber room from any kind of PTSD. Riveting, to be sure.
And, if you want to see the work of those doing the heavy lifting in the 21st century, here's a taste of but one photog's work in Aleppo, Syria.
Let Fury Have The Hour Trailer
I don't know the filmmaker Antonino D'Ambrosio, but any work that seeks to look at the ways in which politics and the arts have butt heads over the last few decades I'm all for it. Thankfully, his work doesn't seem to be dry by any means and, in fact, still has some of that sharp bitterness that many were feeling in the 80's when republican ideology was the preferred lingua franca among the elite who rode a mighty crest of greed and deregulation.
With it, though, came a groundswell of people who were ready to take on the established order and this trailer captures that disharmony very well. I get where they're going with the way they position everyone's narrative. From Chuck D to Fugazi, we get a holistic portrait of a time that was socially conscious and aware of the inequities that were going on at all levels.
It's not a jolting trailer or one that will make millions flock to it but for those looking for this very kind of material it packages it up in a nice and compact way that really sells itself well.
Nativity 2: Danger in The Manger! Trailer 
Since not really seeing David Tennant  in his natural, acting habitat until Fright Night (sorry, I've never seen an episode of Dr. Who) I can say that I like the guy. He's got a charisma and this is all I have as a follow-up: a cheeky, treacle soaked money grab that reeks of laziness, opportunism, and only exists because there's a requirement that at least one Christmas movie be made every year. Kind of like your special themed episodes of The New Girl, The Office, or any other sitcom that's in production in North America which are contractually obligated to acknowledge any damn holiday that comes around.
Debbie Isitt may not be someone who immediately falls off the lips for those talking about the vanguards of modern British comedy directors but she did make Confetti, a tepid mockumentary starring Martin Freeman, and this looks about just as miserable. Maybe that's a bit harsh but the trailer doesn't inspire any kind of confidence and hopefully will be playing for free on the BBC equivalent of ABC Family. For free entertainment, this might make sense. But, as a paid venture, this trailer most certainly puts it in the league of any other middling, doughy comedies that leverage Christmas in a really bad way.
When Santa Fell to Earth Trailer 
This'll short out a fuse or two in your mind's eye.
I remember seeing a lot of these kinds of movies as a kid, badly dubbed kids movies when HBO was in their infancy, and honestly this looks more fun than Nativity 2 above. There's something about Oliver Dieckmann's production that screams LSD and I couldn't be more tickled about what's for sale here. From demonic nutcrackers, awful special effects, Reindeer poop jokes, pratfalls, and other assorted shenanigans there is a strangeness that's afoot. And really that's what's needed to have a novel Christmas movie for me: something that isn't really aiming for the mark as it is trying to completely move that mark somewhere else. This, coming from the mind of the individual who brought us Inkheart, and we know how that ended for all involved.
Nota bene: If you have any suggestions of trailers to possibly be included in this column, even have a trailer of your own to pitch, please let me know by sending me a note at Christopher_Stipp@yahoo.com
In case you missed them, here are the other trailers we covered at /Film this week: