New 'The Hobbit' TV Spot Features A Vague Glimpse Of The Dragon Smaug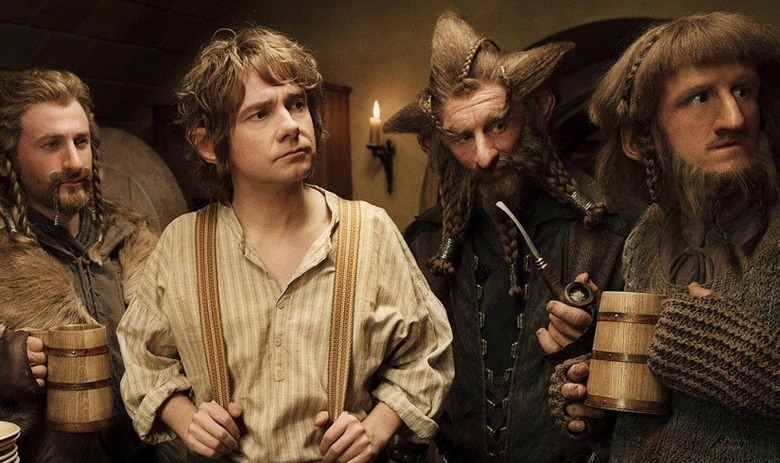 Just yesterday we passed on some quotes from Peter Jackson about the process of designing the dragon Smaug, aka the big villain of the book The Hobbit, and Jackson's three films adapting it. At the time that interview was conducted, Smaug wasn't quite done. But we know that he makes a very brief appearance in The Hobbit: An Unexpected Journey, which is starting to screen for press and has already had its world premiere in New Zealand.
Now a new TV spot features the first footage that gives any real glimpse of Smaug. But don't expect too much. There's a good bit of firey strafing from an object flying through the sky, but frankly the footage here almost looks as if it features a less than fully rendered shape. If nothing else, the shots used in this spot really don't need to show the dragon in much detail, and indeed they don't.
Check it out for yourself below, in both video and still form.
Here's the spot.
And then Bleeding Cool pulled these images, which as you can see, really don't show us very much.
The Hobbit: An Unexpected Journey opens on December 14 in the US.