'The Killing' Comes Back To Life On AMC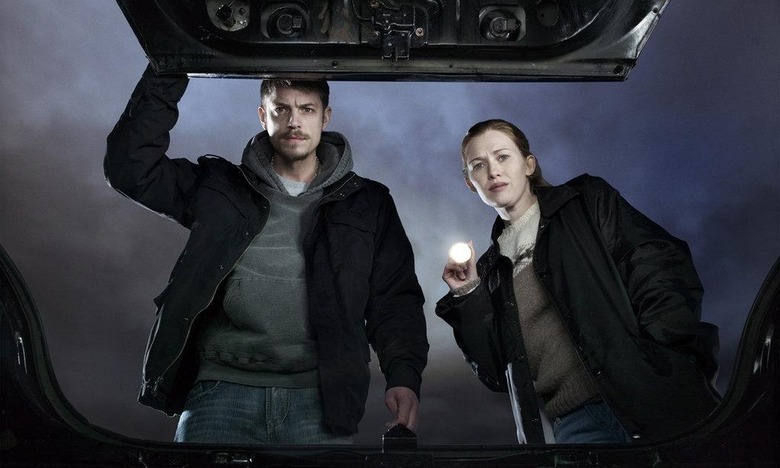 In a surprise twist worthy of a Scandinavian crime drama, The Killing is coming back to AMC for a third season after all. The cable channel announced over the summer that it'd be axing the mystery series after two seasons. Then Netflix stepped up to possibly revive the show, and revive it it has — but on AMC, not Netflix. The streaming service is chipping in for the licensing cost, and The Killing is now on track to return for a third season in May 2013. More details after the jump.
Variety got the scoop on The Killing's revival. While Fox TV and AMC haven't officially confirmed the show's return, showrunner Veena Sud and exec producers Dawn Prestwich and Nicole Yorkin began working on a third season this week. Season 3 production is scheduled to start in a few months, for a late May premiere.
Since the central Rosie Larsen murder mystery was finally resolved at the end of Season 2, the show will presumably shift focus to a new storyline. That, in turn, suggests that not all of the major players from Season 1 and 2 will be returning. Michelle Forbes and Brent Sexton, who played the murder victim's parents, seem unlikely to return, while Billy Campbell, whose character was elected mayor in the Season 2 finale, probably will. Leads Mireille Enos and Joel Kinnaman, both of whom have found success on the big screen in the off season, are expected to return.