Watch David Fincher Explain How He Accidentally Got A Job Working On 'Star Wars'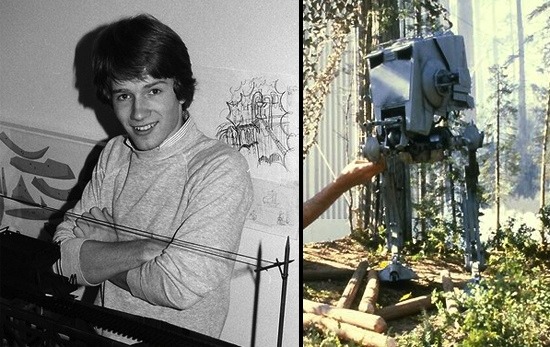 Earlier today, David Fincher's name was thrown into the Star Wars Episode VII rumor mill. Some of you might not know that David Fincher got his break in the film business working on Star Wars: Episode VI – Return of the Jedi. How a 20-year-old landed a job working on special effects shots at Industrial Light & Magic in one of the biggest sequels of all time was an accident of sorts. Fincher tells the whole story in a segment of an interview at the New York Film Festival for The Social Network (you can watch the full 50 minute one on one interview here, definitely worth watching). Watch the Star Wars segment in the clip embedded after the jump.
Here's a video interview Fincher did a few years back where he talks about his beginnings, including working at ILM. It's all about that, but really kicks in around 3 minutes.
Header photo of 19-year-old David Fincher courtesy of animation legend Harley Jessup.