First 'Bates Motel' Video Teases Imply Ominous Violence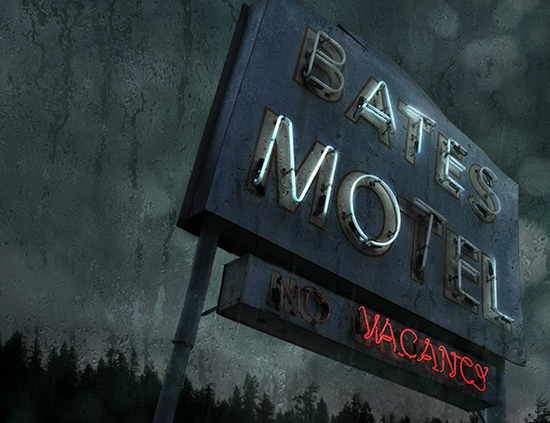 I'm not certain why, exactly, 2012 has turned into the year of Alfred Hitchcock, but it doesn't really matter. We've got two biopics, Hitchcock and The Girl, chronicling the making of Psycho and The Birds, respectively. And just as Hitchcock is about to open we're starting to get a look at the new TV series, Bates Motel, acts as a prequel to Psycho, with Freddie Highmore (Charlie and the Chocolate Factory) as young Norman Bates, and Vera Farmiga (Up in the Air) as his mother.
The series premiere is called 'First You Dream, Then You Die,' and features the real beginning of the Bates story, at least as it relates to the motel: "Norma Bates buys a motel on the outskirts of an idyllic coastal town seeking a fresh start with her teenage son, the handsome and shy Norman." We'll have to wait to see how well the series storyline does or doesn't fit in with the Bates family history established in some of the Psycho sequels. But for now, you can get a video taste of the show thanks to two brief teasers. 
Here are two teasers, originally premiered on EW but sent out wide this morning:
Bates Motel premieres next year. Head to the official site for more photos and info.