'Pretty Sweet' Trailer: Spike Jonze Returns To Skateboarding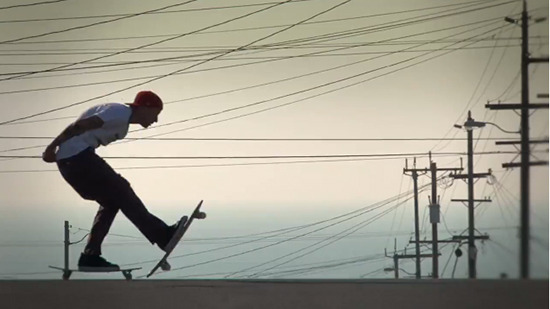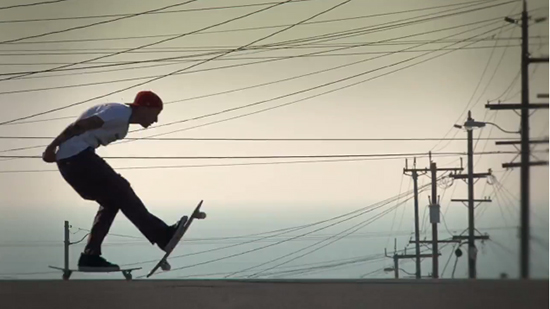 The work of Spike Jonze is all over the map, with the unifying element being an abiding interest in counterculture, and a less than traditional way of looking at the world. Jonze's early film and video work was in skateboarding videos, but he hasn't done anything in that world since 2007.
Now, however, Jonze is one of the directors of Pretty Sweet, a skateboarding video now available on iTunes. Along with Ty Evans and Cory Weincheque — the reunion of the trio behind Fully Flared in '07 – Jonze has put together this new skate video that features the likes of Eric Koston, Guy Mariano, Sean Malto, Marc Johnson, Elijah Berle, Jesus Fernandez, and Brian Anderson, as well as make other notable skaters.
The trailer has some stunning shots; check it out below.
I love this very tongue in cheek synopsis from iTunes. There is more video at the official website, too.
This is an epic tale of two gangs, like The Jets and The Sharks. But Girl and Chocolate aren't even gangs. Some of them act tough and some of them act like babies. But they are even more unlike the Jets and The Sharks in that they aren't even battling each other for territory. They really don't know what the hell they are doing. They don't have a feud, most of them really like each other so that is another thing they don't have in common with the Jets and the Sharks. What they do have in common with The Jets and The Sharks is they love to dance. And when I say dance, I mean SKATE. And when I say SKATE, I mean really good. From the directors that brought you Mouse, Yeah Right and Fully Flared, another chapter in this tale with no plot, no ending but beautiful inner battles acted out on a little board with wheels.