Joss Whedon's 'Much Ado About Nothing' Gets Prime June 2013 Release Date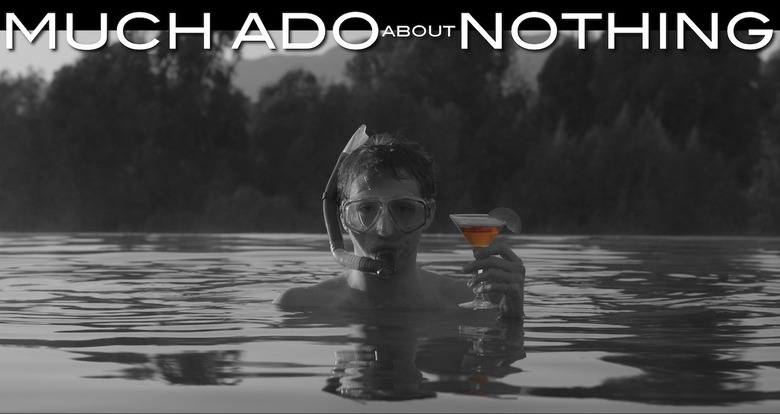 It's a big deal when the new movie arrives from the director of one of the biggest movies ever to set box office receipts blazing. But this time it's a little bit weird, too. Because the director is Joss Whedon, whose film The Avengers became a massive success early this past summer. His next film, however, is something very different: a black and white adaptation of William Shakespeare's comedy Much Ado About Nothing. Whedon shot the film with friends on off days from The Avengers; it's a true indie.
Now Roadside Attractions and LiosnGate have decided to release Much Ado About Nothing in a few markets on June 7, 2013, with a wide release to follow on June 21. It could be an interesting experiment, to open the film essentially opposite DC and Warner Bros.' Man of Steel.
Much Ado features a huge ensemble cast, including many Whedon regulars: Amy Acker, Alexis Denisof, Nathan Fillion, Fran Kranz, Jillian Morgese, Sean Maher, Clark Gregg, and Reed Diamond. Kai Cole and Joss Whedon produced the film through Whedon's small company Bellwether films. Here's the official synopsis:
Shakespeare's classic comedy is given a contemporary spin in Joss Whedon's film, "Much Ado About Nothing".  Shot in just 12 days (and using the original text), the story of sparring lovers Beatrice and Benedick offers a dark, sexy and occasionally absurd view of the intricate game that is love.
Writer, director, and producer Joss Whedon hits the big screen again with this inventive, modern-day version of one of William Shakespeare's most beloved plays. Claudio (Fran Kranz) and Benedick (Alexis Denisof ) have just returned home to Messina after a successful campaign abroad. When earnest Claudio announces his adoration for the lovely Hero (Jillian Morgese), daughter of Messina's governor Leonato (Clark Gregg), the acid-tongued Benedick teases him mercilessly. Benedick's scorn for love is matched by that of his long-time nemesis and verbal sparring partner Beatrice (Amy Acker), Leonato's niece. As the lovestruck Claudio and Hero make plans to marry, Benedick and Beatrice resume the "merry war" of insults they have long waged. Yet there are many who believe that for all their antagonism – or even because of it – this pair of incessantly sniping cynics is surely meant to be a couple. As matchmaking schemes are put into play and disguises are donned, loathing and love soon prove to be close cousins.