Paul Greengrass And George Clooney Team On Thriller From 'Argo' Writer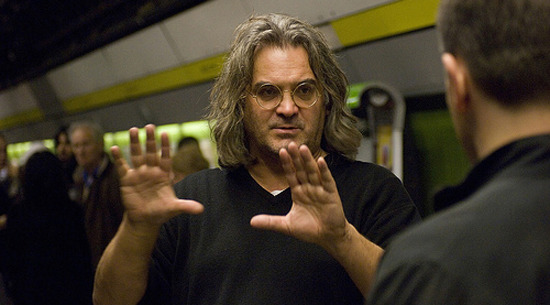 Briefly: A year ago not so many people knew Chris Terrio's name. He was a screenwriter with popular work on the Black List and a feature directorial credit to his name. (Heights, which went to Sundance in 2005.) But then Ben Affleck decided to direct Terrio's script Argo, and things changed. Now Argo producers George Clooney and Grant Heslov are working with Terrio on a crime script, and they've got Paul Greengrass attached to direct.
Variety reports that Clooney is attached to star, and that the story is an original tale "set in the world of New York criminal syndicates." We don't have more detail than that. Greengrass first has to release Captain Phillips, the film he directed in which he and Tom Hanks dramatize the true story of an attack by Somali pirates. Clooney will next be in Gravity, and he's set to direct and star in The Monuments Men, and is in talks for Brad Bird's sci-fi film 1952.