Hugh Jackman In Talks For 'X-Men: Days Of Future Past'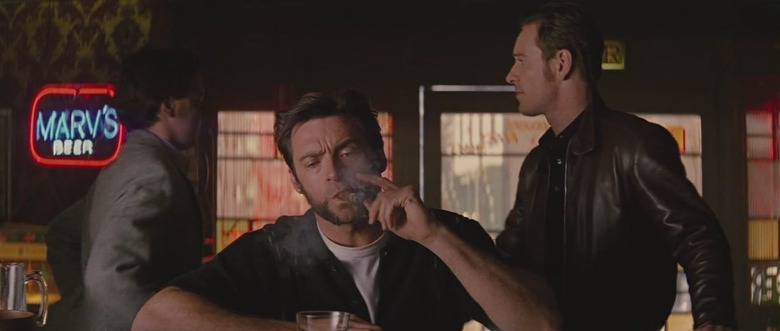 One of the key characters in the Days of Future Past comic book storyline (as was the case in most of the big X-Men stories in the early '80s) was Wolverine. And so it seemed inconcievable that Bryan Singer would make the First Class sequel (or is it an X-Men bridge movie?) without bringing in Hugh Jackman. Remember that it was Singer who cast Hugh Jackman as Wolverine in the first place, angering fans who wanted to see a pint-sized dude with claws, as per the original comic book version of the character. People were angry, that is, until they saw Jackman in action and he won everyone over.
So, now that Singer has not only the First Class cast ( James McAvoy, Michael Fassbender, Jennifer Lawrence and Nicholas Hoult) but 'classic' X-Men actors Ian McKellen and Patrick Stewart on board, the next guy in line had to be Jackman. And now he's set.
THR reports that Jackman is in talks, without any details of how big his role in the film will be. Let's hope it isn't as minor as his First Class cameo (above). Given that a slightly aged Wolverine is one of the important characters in the alternate future timeline of the classic story, Jackman could get to play dual roles in the film.
So who's next? Famke Janssen? This film needs a Kitty Pryde; what do you think the chances are that Singer will try to bring back Ellen Page, who played the character in X-Men: The Last Stand? Since there have already been multiple big-screen versions of the character, a new actress taking the gig wouldn't be a big deal.