See Three Images From 'Primer' Director's New Film 'Upstream Color'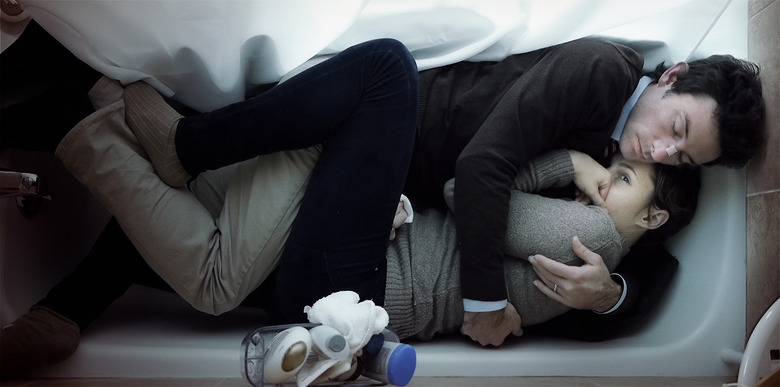 That image above, featuring Amy Seimetz and Shane Carruth locked in a bathtub embrace, is the first shot from Carruth's new film Upstream Color. Aside from helping Rian Johnson out on Looper when it shot last year, this is the first new work we've seen from Carruth since his 2004 debut Primer. That film became an instant sci-fi classic thanks to its densely-constructed take on time travel as it might affect a couple of regular guys. We'd heard this one would be shooting last fall, but it happened so quietly that we (embarrassingly) hadn't thought to follow up on it in a long time.
It's way too early to predict what this new film will become, especially as the released synopsis, below, is... oblique. But its announcement for Sundance next year has sent a giddy wave of excitement through those who have recommended Primer to friends for almost a decade (!) now. A couple other shots from the film are below, and you can start to guess just what we're going to see when the film premieres in January.
Here's the set of currently available photos, from the film's press site. One is essentially the still above, rotated and repurposed as the poster.
Upstream Color debuts at Sundance in January 2013. Here's the synopsis. Good luck figuring out what this really portends:
A man and woman are drawn together, entangled in the lifecycle of an ageless organism. Identity becomes an illusion as they struggle to assemble the loose fragments of wrecked lives.